Phil Collins On Genesis Reunion: "Anything Can Happen"
25 October 2016, 09:22 | Updated: 25 October 2016, 10:32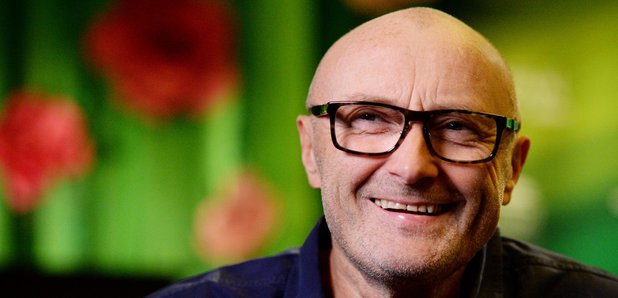 The superstar is apparently not against getting the band back together. And Glastonbury rumours have started to circulate.
Phil Collins has suggested that he'd potentially be keen for a Genesis reunion. The band have not performed together since 2007.
Speaking to Rolling Stone, Collins said "We're still great pals. Tony, Mike and I went out on my birthday in London. Anything can happen, really.
"I just don't want to suddenly take the brake off. I just want to do things carefully and think about the consequences."

It seems the In The Air Tonight singer would even consider working with old bandmate Peter Gabriel, but it doesn't look likely.
"If I was an able drummer I'd gladly get behind the kit and drum for Pete... But the fans need to know what they'd get.
"I told that to a German journalist once and he said, 'It would be fun to see Peter sing 'I Can't Dance' and to see me sing 'Supper's Ready.' I was thinking, 'I can't argue with this…' "
With this in mind, rumours have begun to circulate that Collins could appear at Glastonbury 2017. Could he headline? Or would he be better suited to the Sunday afternoon legends slot?
Phil Collins recently announced a handful of comeback shows, including five nights at London's Royal Albert Hall next June.