Peter Hook Suing New Order For "Millions Of Pounds"
30 November 2015, 18:21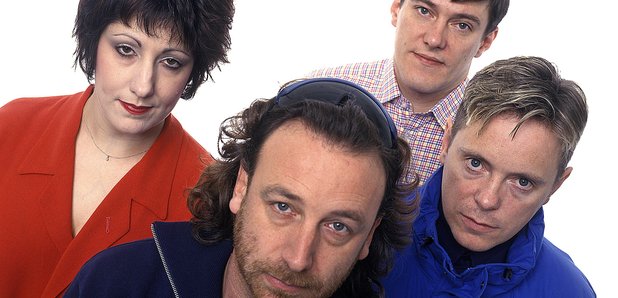 The bassist and co-founder reportedly accuses his ex-bandmates of "pillaging" the New Order name.
According to the Manchester Evening News, the bassist says he's out of pocket £2.3 billion due to his "former friends" Bernard Sumner, Stephen and Gillian Morris "pillaging" the band's name.
Hook, who parted company with the band in 2007, claims the three other members of the band formed a company, New Order Ltd, "in secret" in 2011, which has since has made £7.8 billion.
The trio then licensed the use of the New Order name to the company, but Hook claims the move means he only gets 1.25% of royalties "from merchandising and performances", but that he should get 12.5%.
Hook's barrister Mark Wyeth QC claimed: "It was as though George Harrison and Ringo Starr had got together at George's house one Friday night and had acted together to divest Paul McCartney of his shareholding in the Beatles, and didn't tell Yoko about it either."
Sumner and Morris's representatives say that they have treated the bassist fairly and that the legal action was intended to obstruct their current success with New Order.
The current line-up - comprised of Bernard Sumner, Gillian Morris, Stephen Morris, Tom Chapman and Phil Cunningham - have been busy touring their latest album, Music Complete, this year.
The band are also headed for two sold-out gigs at the Manchester Warehouse Project on 5 and 6 December, before travelling to Head For Night Texas Festival, which takes place on 18-19 May in Houston, Texas, USA.