Peter Hook: I Was Questioned About Yorkshire Ripper Murders
11 December 2012, 16:21 | Updated: 11 August 2013, 17:58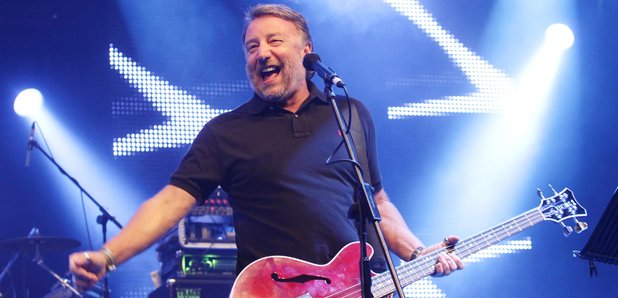 The bassist reveals the time he was caught up in the investigation when he was in Joy Division...
Radio X about the time he was picked up by the police… who were searching for the Yorkshire Ripper.
The musician has revealed in his new book, Unknown Pleasures: Inside Joy Division, that both he and drummer Steve Morris were questioned over their movements around the North West in 1979. That year, Peter Sutcliffe's reign of terror was at its height and unfortunately, Joy Division's tour itinerary took in some of the same haunts the serial killer frequented.
"What happened was that every club we played in was run by a dodgy promoter in some dodgy part of town," Hook told Radio X. "We managed to play in the red light districts of Halifax, Huddersfield, Leeds, Manchester and probably London as well. The police had asked the public to note down the license plate numbers of any strange cars in the area, so they could investigate them later. Somehow mine and Steve's cars had gone in the system a couple of times and basically we got picked out!
"Steve was very very nervous in those days and when the police questioned him, he lost it. He got taken to the police station and his mum had to come and rescue him. It was very frightening - they basically asked you straight out if you were the Ripper."
Peter Hook and his band The Light will be performing the first two New Order albums - Movement and Power, Corruption And Lies - at two shows next month.