Peter Hook: The Guilt About Ian Curtis Hasn't Gone Away
5 October 2012, 12:55 | Updated: 16 August 2013, 14:25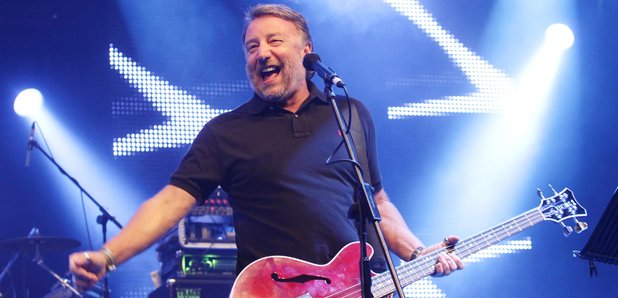 Peter Hook has been telling Radio X that the writing of his new book has prompted him to face up to some harsh facts.
The memoir, titled Unknown Pleasures: Inside Joy Division, details the formation and ascent to stardom of the legendary Manchester band in the late 1970s.
However, their career was abruptly halted in May 1980 with the suicide of singer Ian Curtis, who was suffering from epilepsy and relationship problems, alongside the pressure of performing in an acclaimed and successful band.
"When I came to write it, I had an inkling that the guilt wouldn't go away," Hook explains. "I'd convinced myself that Ian had got ill towards the end of Joy Division. But when I went back and looked at the timeline, he actually got ill quite early on.
"To see that his periods of illness and self-harming coincided with the gigs that we played was a bit of a shock. But we were so young, we didn't know what we were doing, to be honest."
Unknown Pleasures: Inside Joy Division is out now, published by Simon & Schuster. For more information, see