Peep Show's Super Hans Is Going To Be DJing This Summer...
23 March 2016, 13:36 | Updated: 25 April 2016, 13:28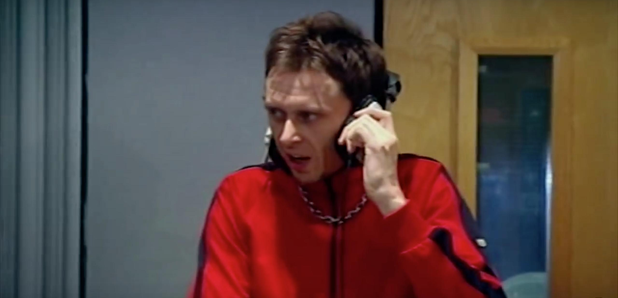 Will Matt King's skills on the decks be really moreish?
Peep Show's Matt King has announced he'll be a touring DJ-ing this summer "as Super Hans".
He's been responsible for delivering some of the best one-liners in the hit comedy series, and now it looks like he'll be delivering the best beats on the dance floor.
Taking to Twitter, he broke the news, confirming that he'll be taking to "festivals, Ibiza, and small pubs".
So I'm gonna be DJing as Superhans this summer. Watch out for me at festivals, Ibiza, small pubs. Choonz & jokes innit. #superhans #djhans

— Matt King (@RealMattKing) March 22, 2016
So if you fancy seeing the one and only Super Hans on the decks, be sure to keep your eyes out on the festival circuit or at your local watering hole.
And - by the looks of it, he really will be all over Britain, already confirming the likes of Bristol, Newcastle and Dublin.
Naturally, Peep Show fans are pretty happy about the news, with some hoping he'll play Glastonbury this year.
.@RealMattKing back as Superhans? DJing? !!!!!!!!!!!!
If doing Glastonbury, that's the festival sorted for me. No one is going to top that.

— July_Child (@July_Child) March 23, 2016
It's not clear whether he'll be playing bangers or just creating a "powerful sense of dread," but let's just hope he's off the hard stuff, or his set could be pretty messy!
Lead picture: Peep Show/Channel 4