Pearl Jam Invite Snubbed Drummers To Rock & Roll Hall Of Fame
13 March 2017, 10:43 | Updated: 13 March 2017, 17:50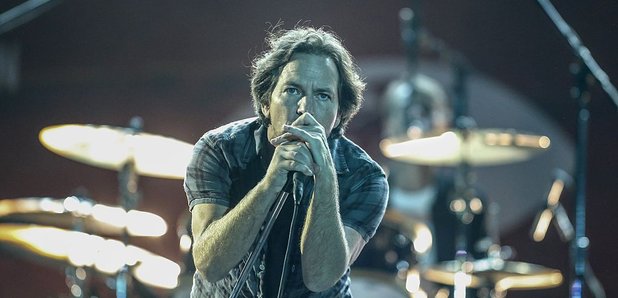 Eddie Vedder and co. have welcomed their previous band members, who weren't recognised by the organisation, to celebrate with them.
Pearl Jam have graciously invited their previous drummers to celebrate their Rock'n'Roll Hall Of Fame induction this year.
It was announced that the legendary grunge rockers would be given the honour last year, however previous members were snubbed from the list, despite being an influential part of the band.
While six members of the band will be inducted, Jack Irons, Matt Chamberlain, and Dave Abbruzzese failed to get a mention- which Abbruzzese spoke out against on his Facebook page.
Now, taking to their official Facebook wall, their current band members gave a shout out to the snubbed drummers, writing: "While awards and accolades are understandably subjective and a countless number of our peers have yet to be honored, we do feel fortunate to be recognized and provided the opportunity to reunite with everyone who has been part of the group".
They added: "Specifically, the drummers who left their distinctive mark on our band in the pre-Matt Cameron years. Dave Krusen, Matt Chamberlain, Dave Abbruzzese, and Jack Irons are each individually great players who gave their all to the early recordings and live gigs. Looking forward to seeing them and all the other musicians on the bill."
See their full post below:
The Alive rockers also name checked Bad Brains and Jane's Addiction frontmen, writing: "Have to say, we wish H.R. and Perry Farrell were on there too.
Classy move.