Pearl Jam, ELO & Yes To Be Inducted Into The Rock & Roll Hall Of Fame
20 December 2016, 16:18 | Updated: 20 December 2016, 16:23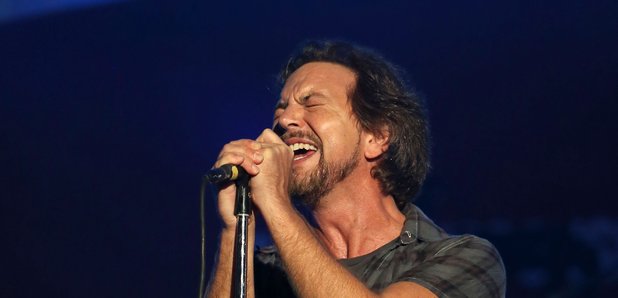 Journey, Joan Baez and the late Tupac Shakur will also receive the honour.
The Rock & Roll Hall Of Fame has announced its 2017 inductees.
Pearl Jam, Electric Light Orchestra and Yes are among the artists to receive the honour at a ceremony which will be held next year.
Joan Baez, Journey and the late Tupac Shakur will also be inducted to the Hall Of Fame, with Chic's Nile Rodgers being given a special Award for Musical Excellence.
Meet your official #RockHall2017 Inductee class: https://t.co/SZVPL5wsU6 #LongLiveRock pic.twitter.com/j9MGXp6Y3K

— Rock Hall (@rockhall) December 20, 2016
Rodgers - whose band Chic have been nominated 11 times, but never seen themselves inducted - told Rolling Stone magazine: "It's sort of bittersweet. I'm quite flattered that they believed that I was worthy, but my band Chic didn't win.
"They plucked me out of the band and said, 'You're better than Chic.' That's wacky to me ... I am flattered and I think it's cool, but I feel like somebody put me in the lifeboat and told my family they can't get in."
All next year's inductees will be honoured with a ceremony held at the Barclays Centre in Brooklyn on 7 April 2017.
See 2017's the full list of inductees here:
Joan Baez
Electric Light Orchestra
Journey
Pearl Jam
Tupac Shakur
Yes
Award for Musical Excellence:
Nile Rodgers