WATCH: Pearl Jam Donate $70K To Man Who Saved Eddie Vedder's Life
30 December 2016, 13:45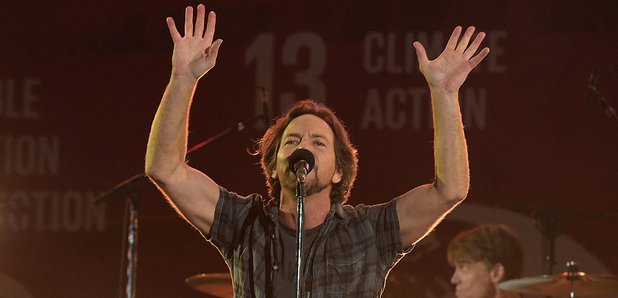 Find out how the band joined forces to help Keith Baxter, who saved their frontman and his friends over a decade ago.
Pearl Jam have donated $70,000 (£52,220) to a man who saved Eddie Vedder's life over a decade ago.
The band's frontman was sailing in Hawaii with friends when they were left stranded in the water after their boat capsized in strong winds.
As The Inertia reports, waterman Keith Baxter and his daughter Ashley were out boating when they heard voices and found Vedder's party, who had been stranded for two hours.
Watch Ashley Baxter describe the incident in detail with Maui Now:
In a strange full circle moment, Baxter was caught in his own boating accident last year, which saw him sustain a severe leg injury, and left his bone infected.
After his daughter happened to cross paths with one of the friends they had rescued with Vedder that day, she helped set up a GoFundMe page for Baxter's medical costs, which had raised a whopping $70,000.
But the story doesn't end there.
When Vedder's friend, Kacky Ovrom Chamberlain, told the Alive singer about the accident, the members of Pearl Jam matched the amount raised by donating a further $70,000 between them.
When asked about the story, Baxter's wife Karen told Inertia: "Yes, it's all true.
"Pearl Jam matched what was originally raised through Gofundme.com."
That's not the end of their good deeds though. Eddie Vedder recently donated $10,000 to a family to a family in need over the holidays.
What a legend.