Pearl Jam bassist breaks fan's nose: "It was worth it," says fan
20 January 2014, 15:54 | Updated: 16 June 2015, 11:55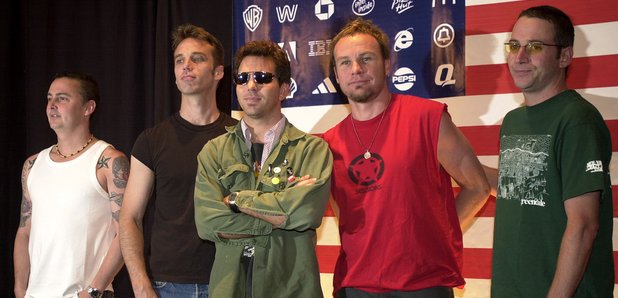 A fan who got his nose broken by Pearl Jam bassist Jeff Ament has said that it "was worth it."
Sherif Hassan was invited to play in a basketball game with Ament as well as Arcade Fire's Win Butler when the accident happened.

The bands were in Auckland New Zealand for the Big Day Out Tour.

Hassan told triple j that Ament was an "aggressive" player, while claiming the Arcade Fire frontman had "a hissy fit" over the rules.

"It was worth it," Hassan said of his broken nose. "[Ament] got us all tickets to the Auckland BDO and hooked us up with backstage passes.

"I got to meet Lorde, Major Lazer and Mac Miller - Lorde was just chilling backstage, it was weird seeing her in person. I got a photo, it was awesome.

"We got to the front of stage for Pearl Jam, and [Pearl Jam front man] Eddie Vedder gave me a shout out."