Peaches Geldof apologies for tweeting Ian Watkins co-defendants' names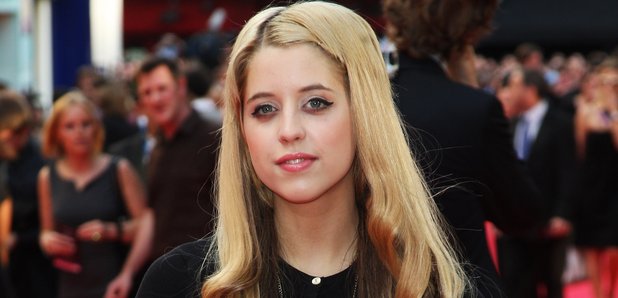 Peaches Geldof has apologised for her tweets which names the two female co-defendants in the Ian Watkins case.
The daughter of Sir Bob Geldof had named the two women, who were charged alongside the former Lostprophets singer over sexual abuse of their own children.
She claimed that she "assumed" that the names of the women were in the public domain and went on to say that "half of Twitter" had published their names.
"The question of wether [sic] or not to give anonymity to criminals in cases like this will go on forever," Geldof claimed. "However these women and Watkins will be gettings [sic} three meals a day, a double bed, cable TV etc - all funded by the tax payer."
She concluded by saying she would "check her facts" in future.
The South Wales Argus reports that Detective Chief Inspector Peter Doyle is investigating the incident. "We are aware that the names of Ian Watkins' co- defendants have been published on social media channels.
"Clearly, there is strong public feeling about this case and many people are using social media forums to talk about the issues involved. We are currently in consultation with the Crown Prosecution Service regarding the matter and will take action if appropriate."
Victims of sexual abuse have automatic anonymity and that publishing details that could identify them was a criminal offence.
For all of those out there tweeting me about naming the paedophile mothers involved in the Ian Watkins case, the names have been in the-

— Peaches Geldof (@peaches_g) November 29, 2013
public domain since December 12th when the court named them and put them up on their website for all to see- half of twitter had-

— Peaches Geldof (@peaches_g) November 29, 2013
-tweeted out the names also aside from my (now deleted) tweet. The babies will most probably be given new identities to protect them from-

— Peaches Geldof (@peaches_g) November 29, 2013
-future abuse from other paedos who know who they are/ their names from the videos Watjins uploaded to Paedo websites. The question of-

— Peaches Geldof (@peaches_g) November 29, 2013
-wether or not to give anonymity to criminals in cases like this will go on forever. However these women and Watkins will be gettings three-

— Peaches Geldof (@peaches_g) November 29, 2013
-meals a day, a double bed, cable TV etc- all funded by the tax payer alongside not being named apparently. It makes me sad. I deleted my-

— Peaches Geldof (@peaches_g) November 29, 2013
-tweets however and apologise for any offence caused as at the time of tweeting had only seen everyone tweeting the names at me so had-

— Peaches Geldof (@peaches_g) November 29, 2013
-assumed as they were also up on news websites and the crown courts public file that they had been released for public knowledge. Will check

— Peaches Geldof (@peaches_g) November 29, 2013
-my facts before tweeting next time. apologies and lesson learned.

— Peaches Geldof (@peaches_g) November 29, 2013