Peace And More Line Up For Fundraising Show For Refugees
4 November 2015, 13:55 | Updated: 4 November 2015, 18:04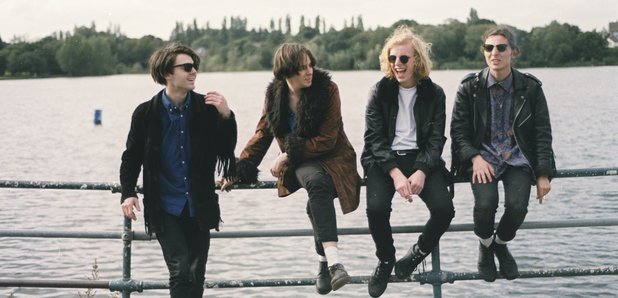 Stars of British music are uniting for a one-night-only fundraising concert at London's O2 Forum Kentish Town on Sunday 22 November, 2015, in aid of the Help Refugees cause in a bid to raise £80,000 for human rights needs.
The Help Refugees gig will see performances from Paloma Faith, Peace and some "Special Secret Guests".
Tickets on general sale from Friday 6 November from www.ticketmaster.co.uk.
There will also be performances from various musicians who are refugees themselves and Katharine Hamnett, creator of the 80's slogan T-shirt, has donated her slogan "CHOOSE LOVE" - a twist on her iconic CHOOSE LIFE slogan T-shirt. These t-shirts that will be sold in a special offer with tickets purchased, and at the gig itself.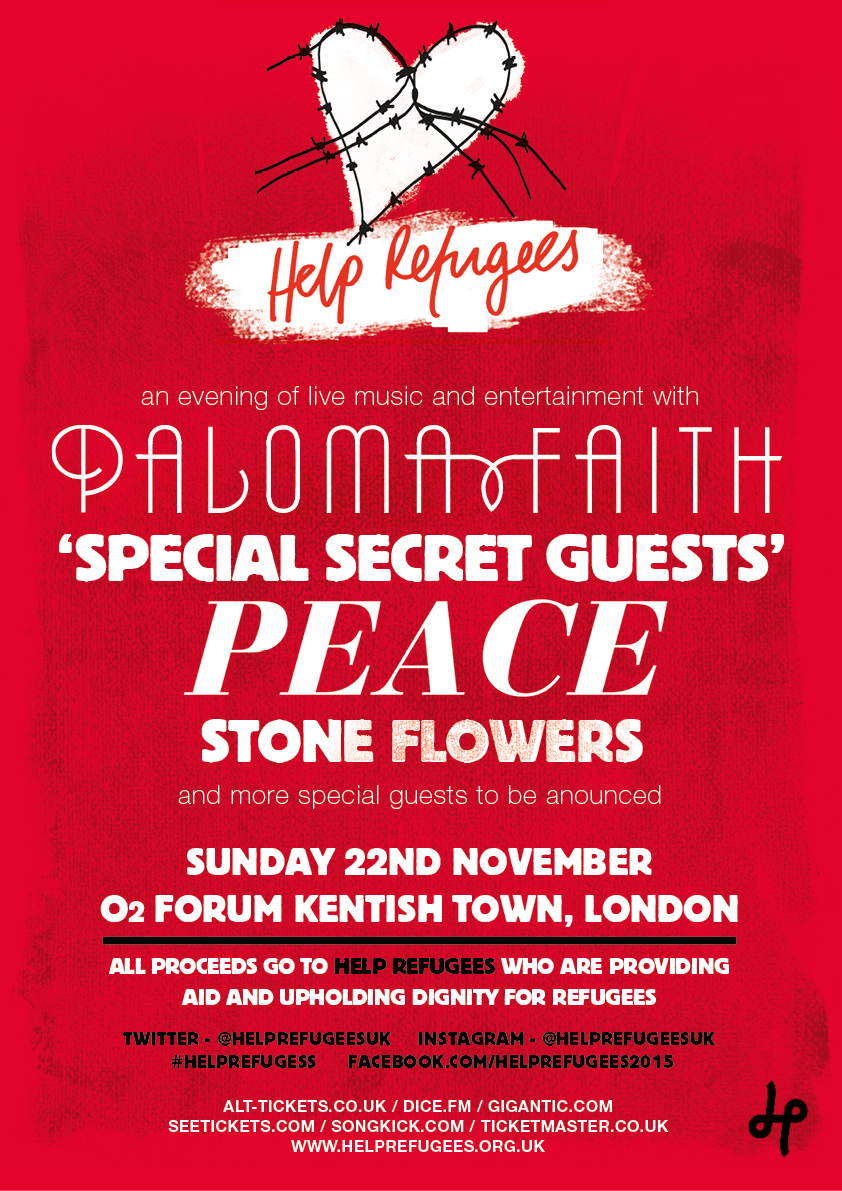 Help Refugees originated when Radio X presenter Lliana Bird, writer and TV presenter Dawn O'Porter, activist and comedian Heydon Prowse (BBC's The Revolution Will Not be Televised) and friend Josie Naughton set up the hashtag #HelpCalais to raise funds and collect goods in response to the current refugee crisis.
The public response was overwhelming and since then they have evolved into a charity (under the auspices of Prism the Gift Fund) with the aim to provide aid to meet the basic human needs of refugees.
Commenting on the gig, Lliana said: "When we put out a call for help in August we never dreamed that we would get this far with our efforts and see this much love and support towards the refugees crisis. To have Paloma Faith and Peace, plus some special guests to be announced, all coming together to help raise even further funds really is a dream come true."
Tickets are £40.00 and available from www.ticketmaster.co.uk from 9am on Friday 6 November - no booking fee will be charged and all proceeds from tickets will go to Help Refugees charity. CHOOSE LOVE t-shirts are available with ticket purchase for extra £19.00 each.
For more information head to www.helprefugees.org.uk
To donate: https://mydonate.bt.com/charities/helprefugees
Help Refugees are a registered charity under the auspices of Prism the Gift Fund. Registered charity No. 1099682