Paul McCartney Tops Music Rich List With £730m Fortune
23 April 2015, 00:01 | Updated: 24 April 2015, 16:53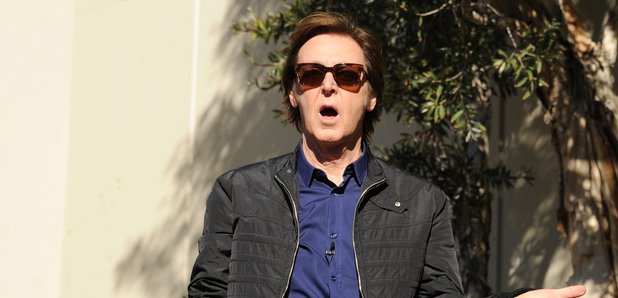 It might not be a huge surprise to learn that Sir Paul is the wealthiest entertainment figure in the world - but Noel Gallagher, Arctic Monkeys and Coldplay also feature on the annual Sunday Times Rich List.
This year's Sunday Times Rich List has just been announced and Sir Paul McCartney is still standing tall at the top of the entertainment category, with a huge personal fortune of £730m. The newspaper estimates that Macca made £20m in the past year, thanks to sales of classic Beatles and Wings albums, as well as his ongoing tours across the globe.

U2's controversial iTunes album release plan saw their wealth increase by £3m in the past year, adding up to a total fortune of £431m for the Irish band. They're the third wealthiest music act in the list, just ahead of Sir Elton John and Sir Mick Jagger.

Strangely, Mick's bandmate Keith Richards made the exact same amount as him last year (£10m) but is still worth £15m less overall, at £210m to the singer's £225m.

Ringo Starr and Roger Waters of Pink Floyd also make the Top 10. Just a little down the list from them is David Bowie, in at No.15 with a personal fortune of £135m.

Jimmy Page and Robert Plant of Led Zeppelin are both estimated as being worth £100m each, while rumours that Oasis are set to reform could see Liam and Noel's worth of £77m shoot up in 2016.

Another Zeppelin man, Jonh Paul Jones, is worth £60m, ranked at No.35 in the chart. The four members of Coldplay round out the list, having made £2m each last year to bring their worth to £52m.

There's space for younger acts too who don't quite make the top of the money chart, with the Arctic Monkeys' wealth valued at £45m and Mumford and Sons at £37m.

The full Rich List will be published this weekend in the Sunday Times.