Paul McCartney To Do London Signing
14 October 2013, 16:21 | Updated: 14 October 2013, 16:23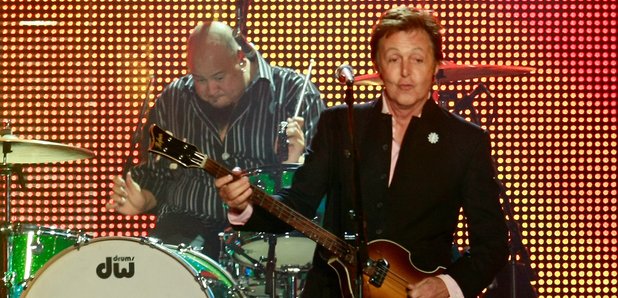 Paul McCartney will be signing copies of his latest album New at HMV's recently reopened flagship store at 363 Oxford Street.
The store recently moved down the road from where it had had its flagship - returning to the original premises where HMV began and had been based in up until 2000.

Macca will be signing copies of the record this Friday (October 18) at 3pm

Sixty tickets guaranteeing access to the signing will be made available in the coming days as competition prizes on Sir Paul's official website and through HMV's social media outlets.

Other fans attending the signing will be admitted on a first come first served basis.

New is Paul McCartney's first collection of new songs in six years and has seen him work with producers Giles Martin, Paul Epworth, Mark Ronson and Ethan Johns.

HMV's Chairman, Paul McGowan, commented: "We're truly honoured to welcome Paul McCartney back to HMV 363 Oxford Street. It sends a clear signal across the world that HMV is truly back in its rightful place as the home of entertainment."