Patti Smith To Perform Bob Dylan Track At Nobel Prize Ceremony
7 December 2016, 13:17 | Updated: 7 December 2016, 13:22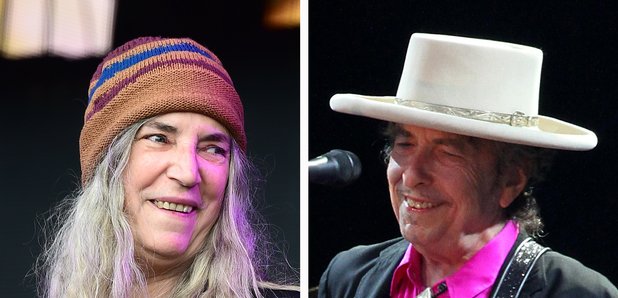 Bob Dylan has also prepared a speech, which will be read at the Nobel banquet and published online.
Patti Smith is set to perform a Bob Dylan track at the Nobel Prize ceremony.
The punk icon, poet and singer-songwriter will sing Dylan's A Hard Rain's A-Gonna Fall at the ceremony, which takes place on 10 December in Stockholm.
Read the Nobel Prize's full announcement below:
The statement adds: "This year's Laureate in Literature, Bob Dylan, will not be participating in the Nobel Week but he has provided a speech which will be read at the banquet. It will also be published here on Facebook."