Bataclan in Paris to reopen after terrorist attacks
11 February 2016, 15:15 | Updated: 11 February 2016, 15:53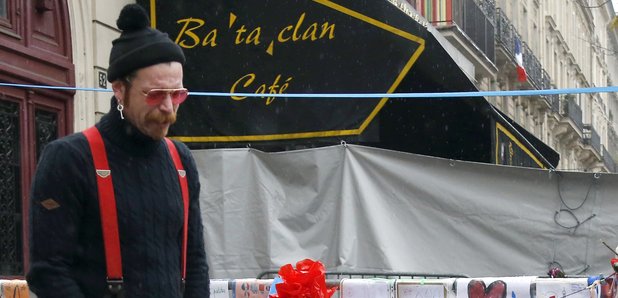 89 people were killed during an Eagles Of Death Metal concert at the venue in November - now the famous venue is due to be renovated.
On 13 November 2015, 89 people lost their lives during an Eagles Of Death Metal concert at the Bataclan theatre in Paris.
The shooting was one of a number of atrocities that happened throughout the capital city and the world offered messages of support and condolence for the people of France. The Bataclan has remained shut, understandably, since that night.
The owners of the venue have now come forward to say they hope to reopen to the public before the end of 2016.
In a report from Billboard, organisers said "Today, we'd like to share with you some important news: We have decided to renovate the Bataclan. We will do everything in our power to host new shows before the end of 2016".

A date has not yet been stated, nor who will be the first band to perform there, but Eagles Of Death Metal frontman Jess Hughes previously stated that he "wants to be the first person to play in the Bataclan."
He added: "I cannot wait to get back to Paris. Our friends went there to see rock 'n' roll and died, I'm going to go back there and live."