One Love Manchester Is Most Watched Programme Of 2017
13 June 2017, 14:14 | Updated: 13 June 2017, 18:25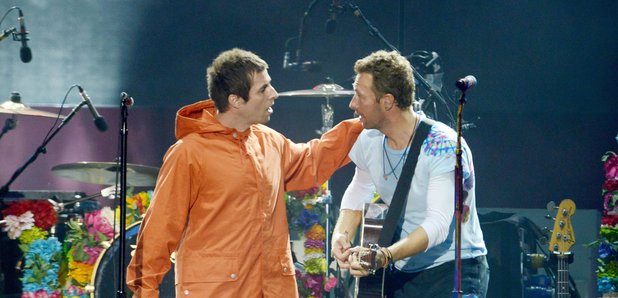 Ariana Grande's benefit concert, which featured the likes of Coldplay and Liam Gallagher, has been viewed a record amount of times.
One Love Manchester has become the most watched programme of the year so far.
The concert was held on Sunday 4 June to raise funds to support the victims of the terror attack, which saw 22 killed and many more injured after an Ariana Grande concert at Manchester Arena on 22 May.
Now, according to the Manchester Evening News, the BBC One Broadcast of the show has been watched by 11.63m people so far, knocking the finale of ITV's Broadchurch off the top, which had been watched by 11.61m.
The figure is said to include everyone from those who tuned in for the programme on the night, to those who watched the show seven days later.
Meanwhile. The YouTube stream of the event - which was hosted on Ariana Grande's official VEVO account - has reached 14,507,715 views so far.
Marcus Mumford opened the show at Emirates Old Trafford, playing an emotional solo version of Timshel, which is taken from the band's 2009 Sigh No More album.
The Mumford And Sons frontman also led a minute's silence, before beginning his song with the words "Let's not be afraid."
Watch his performance below:
The star-studded concert included performances from Coldplay, who performed Fix You, Viva La Vida and Something Just Like This, while Chris Martin led the crowds in singing Oasis' Don't Look Back In Anger to Ariana Grande.
Watch it here:
Liam Gallagher also made a surprise appearance, opening with Rock 'N' Roll Star, performing Wall Of Glass and singing Live Forever with Chris Martin on guitar.
U2 also paid tribute live from their show in Chicago, with Bono addressing their audience, saying: "All our hearts are with Manchester and with the UK. So many of our friends are in this great city. Broken hearted for parents who lost their children and children who lost their parents. And the senseless senseless horror.
"There is no end to grief. That's how we know there is no end to love, and we're holding on for these people. We'll see you again when the stars fall from the sky".
See his moving speech below: