Paolo Nutini, Mogwai and Idlewild On Scottish Album Of The Year Longlist
23 April 2015, 01:00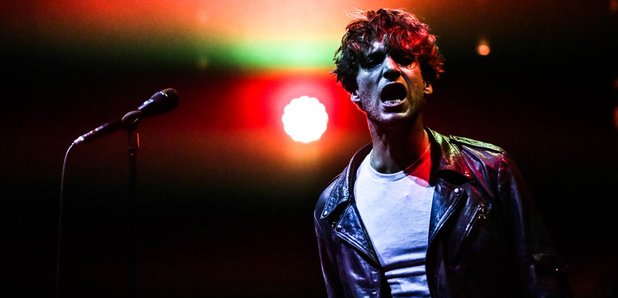 A diverse range of acts have been announced on the longlist for the Scottish Album of the Year prize, also including Honeyblood, The Twilight Sad and Young Fathers.
A broad range of genres and talents are celebrated on the just-announced longlist for this year's Scottish Album of the Year prize. 20 bands and singers are nominated in total, ranging from the folk sounds of King Creosote to the post-rock of veterans Mogwai.

Getting a nod as well are longtime favourites Paolo Nutini, Idlewild and Belle and Sebastian. Newer acts like Honeyblood and The Twilight Sad have also been included.

Last year's winners Young Fathers were also nominated and said: "We're in Arizona. Scotland seems a long way across an imaginary sea. It's so dry here. Creating the best of anything is the result of a subjective decision but we're thankful that there are people who think that of us, are willing to put their feelings on the line and say DEAD was a great album. We're proud of it, too."

The shortlist for the prize will be announced at the end of May, with the ceremony taking place in June.
SCOTTISH ALBUM OF THE YEAR 2015 LONGLIST
Belle and Sebastian - Girls In Peacetime Want To Dance
Blue Rose Code - The Ballads of Peckham Rye
Errors - Lease of Life
Fatherson - I Am An Island
Happy Meals - Apéro
Honeyblood - Honeyblood
Idlewild - Everything Ever Written
Kathryn Joseph - Bones You Have Thrown Me and Blood I've Spilled
King Creosote - From Scotland With Love
Mike Vass - In The Wake of Neil Gunn
Mogwai - Rave Tapes
Paolo Nutini - Caustic Love
PAWS - Youth Culture Forever
Slam - Reverse Proceed
The Amazing Snakeheads - Amphetamine Ballads
The Phantom Band - Strange Friend
The Twilight Sad - Nobody Wants To Be Here and Nobody Wants To Leave
Treacherous Orchestra - Grind
Withered Hand - New Gods
Young Fathers - DEAD