WATCH: Noel Gallagher Reflects On Manchester Attack
9 September 2017, 13:29
As the Oasis legend prepares to play We Are Manchester, we look back at his heartbreaking thoughts on May's horrific events.
Back in May, Manchester Arena was hit by a horrific terror attack, which saw 22 people - many of them children - killed at the end of an Ariana Grande concert.
Shortly after the atrocity, Noel Gallagher spoke exclusive to Radio X and revealed that the news had rendered him "speechless".
Watch him discuss the tragic event with John Kennedy above.
Noel explained: "I put on the radio [that morning] and of course you hear what's happened and you know… it takes a while.

"Having played that arena and all that and stood in that foyer, and being from Manchester… It dawns on you that it's aimed at young music fans.
"I'm saying that there are no words but there ARE words. But unfortunately, you can't broadcast those words.
Noel, who hails from the Burnage area of Greater Manchester, went on: "But I suppose Manchester Arena will open again and, yeah, you have to keep going. I mean I don't know what Ariana Grande is gonna do. I couldn't imagine that…

Kennedy then asked if Noel felt sympathy for Ariana Grande, the 23-year-old musician who attracts a great many children and teenage fans.

Noel replied: "I don't know what I would feel or how I would react. You just don't know.
"I've got a teenage daughter, and you know, she may well have been there. But bar a couple of friends of friends who were in hospital and two very close shaves, all the people that I know didn't get involved in it or weren't caught up in it.
"But you know, I think this particular atrocity will take quite a while to heal."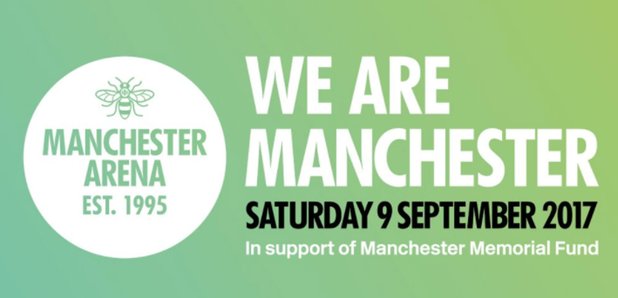 Noel Gallagher is set to play We Are Manchester this Saturday (9 September) and Radio X will broadcast live from the re-opening of the Manchester Arena.
The event will also include performances from Courteeners and Blossoms.
From 4pm, Dan Gasser will play three hours of music from Manchester bands, as Dan O'Connell sets the scene from the venue.
From 7pm onwards, Dan O'Connell will broadcast live from backstage, chatting to the artists involved and bringing you the gig as Manchester Arena opens its doors once again.
Tune into Radio X for our special coverage of We Are Manchester on Saturday 9 September from 4pm.