Nightlife Matters Campaign Launched To Protect Britain's Clubs And Venues
26 April 2016, 17:30 | Updated: 26 April 2016, 18:10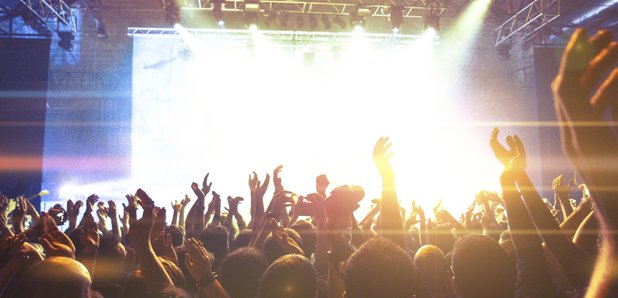 The Night Time Industries Association has announced a year-long #nightlifematters series to celebrate British club culture.
A campaign has been launched to help protect and sustain Britain's nightclubs and venues.
The Night Time Industries have announced their year-long #NightlifeMatters series, kicking off with six nights at the most iconic UK clubs.
The events are the first in an ongoing programme of club nights, talks and exhibitions which seek to celebrate UK nightlife and its cultural heritage.
Alan Miller, Chairman of the NTIA, said: "In Britain millions of people go out every week and enjoy some of the world's best music, clubs and bars up and down the country. The "silent majority" that loves going out, socialising, dancing, eating & drinking, meeting new friends and getting inspired will now have the chance to have our voices heard - and make a difference. By supporting Nightlife Matters, a message is sent to local councillors & MP's that we want nightlife protected and celebrated, not destroyed."
Tom Findlay of Groove Armada said: "Nightlife Matters across Britain because it nurtures and sustains all our creative industries. It's part of what makes Britain great, our club culture is admired across the world. Nightlife matters because it employs loads of brilliant people, bringing different ages, colours, genders and ethnicities together for a common goal. I can't imagine our country without it and its time we showed one of our great national pastimes a lot more love and respect."
The public are encouraged to pledge their support for British nightlife by signing up to the #nightlifematters manifesto at nightlifematters.com and sending a message to local councillors and MP's directly to make sure our voice is heard.
See the venues and gigs confirmed so far below:
21 May: London - Fabric 21 May – Seth Troxler, Craig Richards
22 May: Glasgow - Sub Club – Kolsch
10 June: Brighton - Haunt Brighton
11 & 12 June: Manchester - Hidden – Parklife Afterparty
Saturday 30 July: Birmingham - Rainbow Venues – Made Birmingham, Hacienda Classical
28-29 May: Bristol – Motion/Lakota (two venues) – Love Saves the Night