New Order to Curate Jodrell Bank Show
7 March 2013, 12:16 | Updated: 18 August 2014, 18:04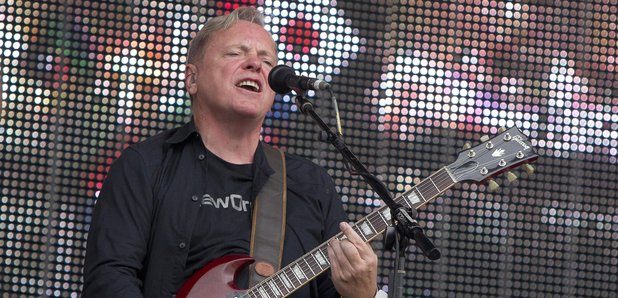 New Order have been confirmed as curating a Live at Jodrell Bank show this summer.
The summer series of shows take place in the grounds of the iconic Lovell Telescope, with Sigur Rós already confirmed for Friday August 30.
New Order will put on the show on Sunday July 7 - with Johnny Marr and The Whip also on the bill.
"Playing at Jodrell Bank is going to be really exciting," Stephen Morris said. "I grew up not far from there, and I remember riding my bike over to it all the time when I was a little lad.
"I saw Flaming Lips play there and they was brilliant. Really special. We're going to try to do something special too, but we're not telling you what! I do plan to take my life-size Dalek and Cyberman up there for the weekend at the very least.
"Unfortunately it's likely that Gillian will have to spend the whole show blindfolded because she's got a phobia of radio telescopes, so naturally she's terrified of Jodrell Bank. We used to drive past it, and every time she'd need to duck under the dashboard when we got close."