New Order "angry" over Peter Hook claims
17 December 2015, 16:04 | Updated: 17 December 2015, 16:06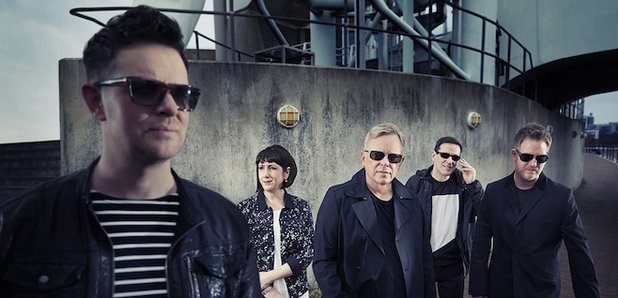 Guitarist Phil Cunningham feels Hook has said "horrible things" about the band.
New Order's Phil Cunningham has spoken out about Peter Hook's recent lawsuit, and he's not too happy about it.
Last month it was reported Hook was suing the original band for "millions of pounds" after accusing Bernard Sumner, Stephen and Gillian Morris of "pillaging" the band's name.
Now Phil Cunningham - who first joined New Order in 2001 - has spoken to Loaded, revealing: "It saddened me a few years ago, but he's said such horrible things about Bernard and the rest of the band that it just makes me angry now."
He added: "Peter phoned me a couple of years ago, because I said something in an interview that offended him. He said: 'Look, it's all getting a bit personal, this. It's ridiculous. I've got my thing, you've got yours, and it's cool. Everyone's happy.'
"But that's obviously not the case. He's not happy. He decided to leave the house, and now he's outside it, chucking bricks through the window."
Hook, who parted company with the band in 2007, claims the three other members formed a company, New Order Ltd, "in secret" in 2011, which has since has made £7.8 billion.
The trio then licensed the use of the New Order name to the company, but Hook claims the move means he only gets 1.25% of royalties "from merchandising and performances", but that he should get 12.5%.
Hook's barrister Mark Wyeth QC claimed: "It was as though George Harrison and Ringo Starr had got together at George's house one Friday night and had acted together to divest Paul McCartney of his shareholding in the Beatles, and didn't tell Yoko about it either."
Sumner and Morris's representatives say that they have treated the bassist fairly and that the legal action was intended to obstruct their current success with New Order.
The current line-up - comprised of Bernard Sumner, Gillian Morris, Stephen Morris, Tom Chapman and Phil Cunningham - have been busy touring their latest album, Music Complete, this year.