New Nine Inch Nails Material On The Way
8 November 2012, 15:19 | Updated: 16 August 2013, 16:56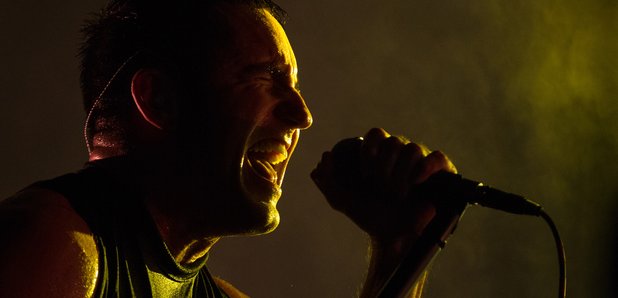 After three years away Nine Inch Nails have some new material on the way according to frontman Trent Reznor.
"All signs point to yes," he told Rolling Stone. "Yeah, there will be new music. There are some things in the works."
Trent Reznor's not been idle since Nine Inch Nails decided to 'call it a day' in 2009 with the "Wave Goodbye" tour.
He's had new band /project How To Destroy Angels, written soundtracks and won awards.
"I never said that that wasn't going to happen," he added in the interview. "Just that it couldn't go on as it was. Having a few years doing other things, I've enjoyed [them] and I'm enjoying doing How to Destroy Angels, and there will be a place for stuff that falls in the Nine Inch Nails column of things."
He did hint back in 2010 that there might be more NIN in future, revealing that the band is "not dead", while promoting an EP from his side-project.
"To me, HTDA frees me from some of the constraints I've begun to feel (primarily emotionally) in NIN," he said at the time.