WATCH: Will Smith & Jazzy Jeff Reunited & Played A New EDM Track
31 August 2017, 17:00 | Updated: 31 August 2017, 18:07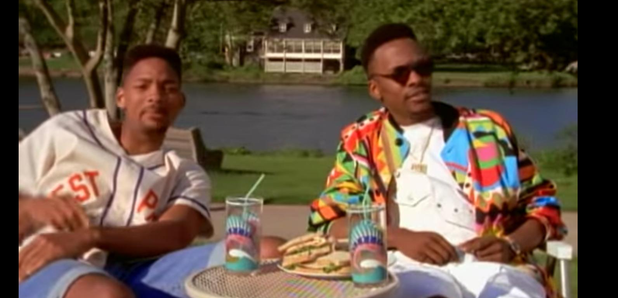 The Fresh Prince Of Bel-Air duo played Blackppol's Livewire Festival 2017, where they performed a track called Get Lit.
Will Smith and Jazzy Jeff performed in the UK last weekend, treating fans to a selection of their biggest hits.
As Nerdist reports, crowds at Blackpool's Livewire Festival got down to the likes of Boom! Shake the Room, and Summertime, where DJ Jazzy Jeff and The Fresh Prince took the opportunity to debut an unreleased track.
Watch them perform Get Lit here:
The performance has had a mixed response on YouTube so far, with some finding it a little cringe.
Matthew W wrote: "Man will smith and jazzy Jeff were such a classic duo wtf is going on here , two 50 year olds talking about " getting lit" god help us all on this one , 2017 what a time to be on planet earth".
m Fray added: "Im more mad at Jazzy Jeff (who's an amazing producer) letting/helping Will do this. This will never be performed in the U.S."
However, scoobytru leapt to the duo's defence, writing: "Peter Tosh did it it's cool, Berres Hammond did it its cool, rolling stone, mick jagger, guns n roses rocking out at 50+ is cool BUT Will Smith does it it's God help us??"
So what do you think of their performance? Give us your verdict below: