Vaccines Added to Lounge on the Farm
12 April 2011, 06:00 | Updated: 24 August 2017, 15:43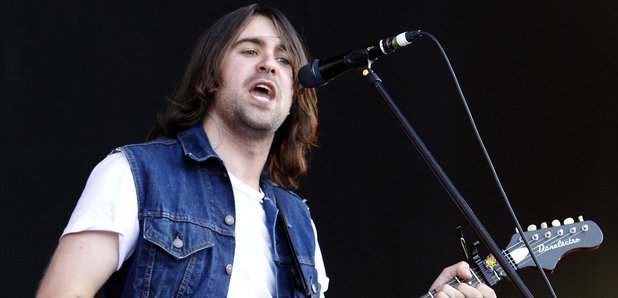 Cast are also new to the festival line-up.
Lounge on the Farm Festival takes place July 8 - 10 at Merton Farm, Canterbury, Kent.
The Streets and Echo & The Bunnymen are among those already on the bill.
Other new additions are Dry The River, BRAIDS, Big Deal, Visions of Trees, Two Wounded Birds, Eagulls and Goodnight Lenin.
The line-up so far:
The Streets
Ellie Goulding
Echo & The Bunnymen
Example
Katy B
Annie Mac
Hospitality presents: Netsky, Danny Byrd, London Elektricity, Nutone & Natalia Williams, Cyantific, Prototypes
Graham Coxon
Devlin
Jamie Woon
Cornershop
Johnny Flynn
Slow Club
The Joy Formidable
Caravan
Bob Log III
Scratch Perverts
Totally Enormous Extinct Dinosaurs
Andy George and Jaymo
C.W. Stoneking
Jess Mills
Liam Bailey
Dananananaykroyd
Summer Camp
Fujiya and Miyagi
Syd Arthur
Benjamin Francis Leftwich
Pete and the Pirates
Egyptian Hip Hop
The Milk
Little Comets
Flashguns
Kid Adrift
Trophy Wife
Fixers
Chad Valley
Marcus Foster
Plump DJs
Jagga
Dog is Dead
Doorly
Feed Me
Pete Roe
Spector
Starsmith
Stopmakingme
Ellen & the Escapades
Paper Crows
Alpines
Reset
Barker Band
Beans on Toast
Boot Lagoon
Bucket Boyz
Cocos Lovers
D/R/U/G/S
Daughter
Eliza Newman
Findlay
Haight Ashbury
Handshake
Hannah Peel
Joshua Caole
Kyla La Grange
Rotifer
La Shark
Ladies of the Lake
Laura J. Martin
Leah Mason
Let's Buy Happiness
Liam Magill
Lulu & the Lampshades
Marques Toliver
Marthas & Arthurs
Melodica, Melody & Me
Philip Roebuck
Rae
Roxanne de Bastion
Slap Alice
Still Corners
The Turncoat
Theo Bard Band
Tom Farrer & The Pharaohs
Tom Williams & The Boat
Will Varley
You Save You
Zoo For You
Tickets are on sale now.