The Flaming Lips To Attempt "Most Gigs In One Day" Record
23 May 2012, 10:15 | Updated: 24 August 2017, 15:43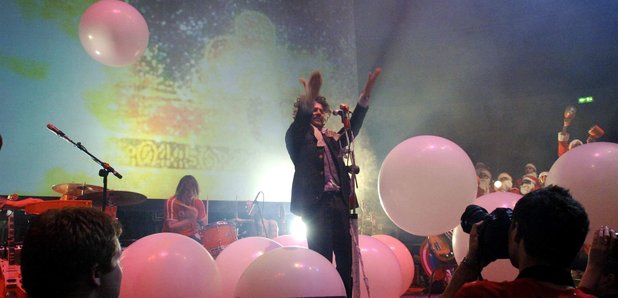 The Flaming Lips have announced that they are to try and break the record for the most number of gigs in one day.
The previous Guinness world record has been held by Jay-Z, who performed seven shows. The Lips are attempting eight performances in eight different cities on June 27, as part of the annual O Music Awards.
"I don't remember if I was asked or if I volunteered…" singer Wayne Coyne told The Hollywood Reporter. "But, I've accepted the job of, not DRIVING, but commandeering the Magical Mystery Merry Prankster bus… I've accepted the attempt at breaking the world record of performing 8 shows in 24 hours. To play and sing Flaming Lips songs at 8:00 in the morning… Well… I'm open to new experiences…"