Mighty Boosh To Reunite At Beck Gig
4 July 2013, 13:28 | Updated: 24 August 2017, 15:43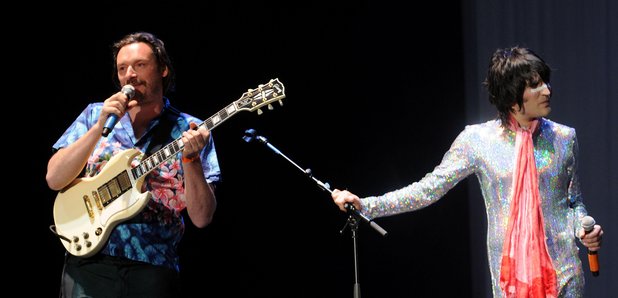 The Mighty Boosh are to reunite for the first time in three years for a a special gig as part of Beck's Song Reader night at the Barbican in London.
Julian Barratt and Noel Fielding will take to the stage and perform one of the songs that appeared on Beck's 2012 Song Reader "album". The LP was actually a book of 20 songs of sheet music, which musicians were asked to interpret themselves and perform as they like.
The event will see artists such as Beck himself, Jarvis Cocker, Charlotte Gainsbourg, Franz Ferdinand, Beth Orton, Guillemots and Michael Kiwanuka bringing the music to life at the venue on the South Bank.
Noel told Radio X: "We're so excited to be playing with Beck tonight, he's an absolute genius! He's one of our biggest influences and the song they gave us is actually pretty Booshy… It's perfect."
The Mighty Boosh haven't played together since their special one off performance for a Franz Zappa tribute gig in 2010. Noel has spent the past four years creating Luxury Comedy series for E4, and Julian has been concentrating on theatre roles. They are planning another one off in LA this October, when they play Jack Black's comedy festival, Festival Supreme.