Coachella And Lollapalooza ban Selfie Sticks
30 March 2015, 12:30 | Updated: 24 August 2017, 15:43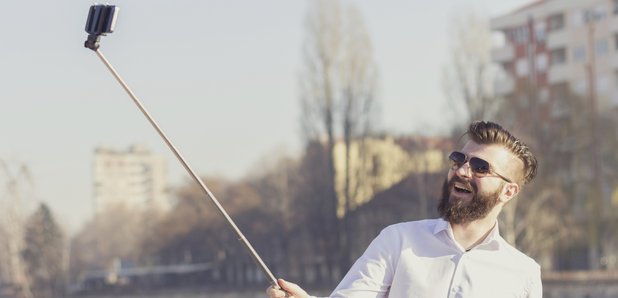 Two of the biggest American music festivals have made it clear that they'll remove selfie sticks from anyone found using them at their events.
The campaign against selfie sticks at gigs and festivals has received a big boost with the news that Coachella and Lollapalooza have banned the items.

Lollapallooza's Frequently Asked Questions section makes clear that selfie sticks and "monopods" are banned from their festival site. Meanwhile Coachella's website advises that "narcissists" are not welcome to attend either.
The sticks have already been banned from a number of major British music venues like London's O2 Arena and the SSE Wembley Arena. Speaking to the NME, a Wembley spokesperson said: "Selfies are a big part of the gig experience...the sticks might mean you are refused entry to the venue so our advice is don't bring them and stick with the tried and tested use of an arm."

Lollapalooza 2015 takes place in Chicago's Grant Park from 31 July to 2 August, with Florence + The Machine and Sir Paul McCartney headlining. Coachella, which will fire the starting pistol on the US festival season, takes place next month with AC/DC and Jack White playing.
What do you think? Should UK festivals follow suit and ban selfie sticks too? Tell us what you think!