Bernard Sumner Fractures Leg, Continues Tour
31 July 2013, 15:21 | Updated: 24 August 2017, 15:43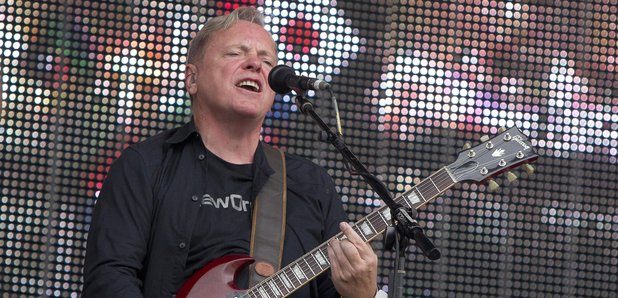 Bernard Sumner has confirmed New Order won't stop touring despite him having injured himself.
In a statement on the New Order website the frontman announced that he'd been diagnosed with a leg fracture.

"Don't worry I'm not going to cancel the North American tour. I wouldn't do that," he explained. "It just means that when I go on stage I am in pain and physically unable to give it my all.

"It's frustrating and makes performing very difficult but I'm doing the best that I can and ask for your understanding of the situation. As I was leaving a hotel one of the doormen said "Break a leg" apparently that's just what I have done ouch!

"Thank you I hope y'all still enjoy the shows."

Apparently the fracture comes from an earlier injury that never healed properly.

The band are set to go back into the studio to record some new material in September and recently released a live recording of their set at Bestival last year.