PHOTOS: Tom DeLonge Hints Reunion With Blink 182
15 December 2017, 11:20 | Updated: 15 December 2017, 11:25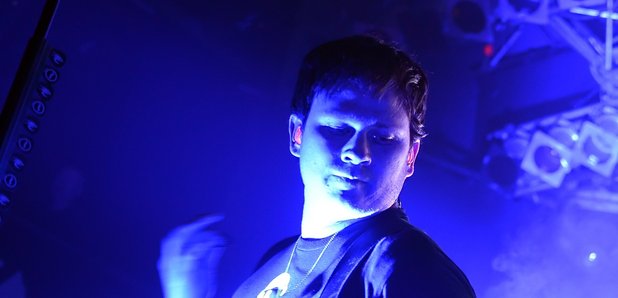 The former Blink member has shared a snap on Instagram and revealed he's been in talks with drummer Travis Barker.
Former Blink-182 rocker Tom DeLonge has hinted he could be set to return to the band after holding talks with drummer Travis Barker.
The All The Small Things rocker was a founding member of the band in 1992 but quit in 2015, but has now shared a photograph on social media of a meeting with his former bandmate.
Captioning the picture on Instagram, he wrote: "So Travis calls me and asks me to do an interview...next thing I know all these cameras have invaded my office.
"I have a feeling he just wanted some super hi-res footage of my body.
"And yes Blinkies, we also talked a bit about other stuff. #TravisAndTomHoldingHands (sic)"
With over 27,000 likes, the post quickly sparked speculation among fans that Tom might be rejoining the band.
Blink-182 recently completed a tour for their comeback album California, their first record in five years, and their first with Alkaline Trio frontman Matt Skiba taking Tom's place in the line-up.
Travis joined Blink-182 in 1998 and performed with Tom and bassist Mark Hoppus until they took a break in 2005. The band reformed in 2009 but Tom quit in 2015 following a difficult tour.
There has also been recent talk of a Box Car Racer reunion, who Tom and Travis also founded in 2001 with Angels & Airwaves guitarist David Kennedy.
Tom has previously said: "Blink is in my DNA. I talk to Travis quite a bit and we try and figure out how and when it's going to make sense.
"It's not like I (permanently) walked away. They have someone doing my job for me. It's just that I'm so busy. If I wanted to, I could be back (in the band) in a period of days."
Watch Travis Barker's son Landon play drums with the band:
Photo credit: Britta Pedersen/DPA/PA Images