Oasis Named Radio X Best Of British 2018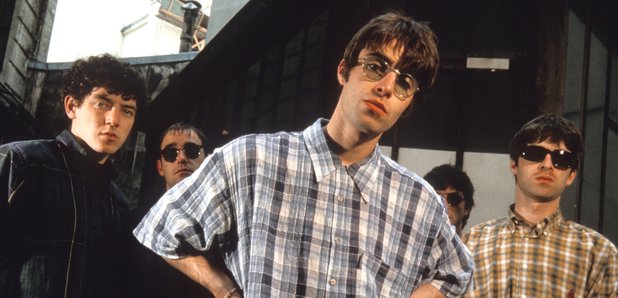 You've been voting in your thousands for the Best British Track Of All Time - but Queen have been toppled from the top spot this year…
Oasis's Live Forever has been voted the greatest British song by Radio X listeners in the station's third annual Best Of British poll.
Live Forever knocked Queen's Bohemian Rhapsody off the top spot, winning the listener vote for the first time.

Live Forever was Oasis's first top ten hit. Released in 1994, the third single from their debut album Definitely Maybe is one of the band's best-loved songs. It remains a firm crowd favourite and features regularly in Liam Gallagher's live sets, with Liam performing it with Chris Martin at last year's One Love Manchester concert.
Oasis dominated this year's chart as the most popular band securing 16 places in this year's Radio X Best of British Top 100, beating their previous year's total of 13.
Speaking of Oasis's domination of Radio X's Best of British poll, Noel Gallagher said: "I have always tried to aim higher than I think is possible.
"Some people try to be bigger or better than their contemporaries or their predecessors… Me? I'm just trying to be better than myself which as we now know is virtually impossible.
"Radio X listeners YOU are the wind beneath my wings… YOU are the perfectly heated water in the swimming pool of my third home... the loose change down the back of my Gorilla skin sofa…
"The perfectly rolled Cuban cigar in my solid gold cigar case. You are also THE MOST nostalgic demographic on earth.
"My children and my children's children's children will quaff in your general direction for many years to come. I salute you."
This year's highest climbing song was The Stone Roses' She Bangs The Drums, which jumped 36 places to number 19.
Also entering the Top 20 for the first time were Courteeners' Not Nineteen Forever (last year's number 26) and Arctic Monkeys' A Certain Romance, which climbed from last year's position of 22.
In their best year yet, Kasabian made a strong return to the Best of British poll, a month after being named Best Indie at The Global Awards. Their seminal tracks Fire, L.S.F. and Club Foot all feature in the top 100 chart.
Mancunian talent dominated this year's list with over a third of songs in the top 100 released by Manchester bands including New Order, Joy Division, Elbow, Courteeners and The Smiths.

Matt Deverson, managing editor of Radio X, said: "This year, we see Oasis take the number one spot in a Top 100 that features truly great British tunes from across the decades. The release of Live Forever in 1994 heralded the arrival of an era-defining debut album from one of the country's greatest bands - it was a hugely exciting moment for British music. It's a very special song and within the past year we have seen it resonate with even more poignancy as a much-loved Manchester anthem."