Pensioner To Sell 50-Year Old Love Note From Jimi Hendrix
31 August 2017, 17:52 | Updated: 31 August 2017, 18:09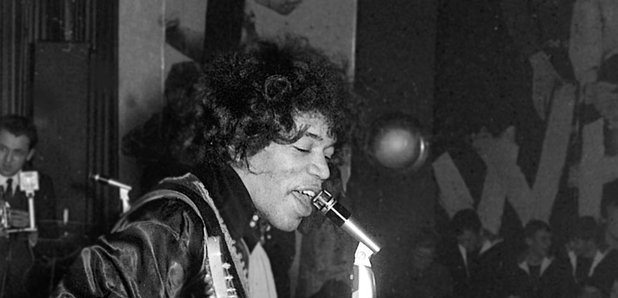 A short letter penned by the Purple Haze rocker on the back of a guitar string packet in 1967 is set to be put up for auction.
A woman who caught the eye of Jimi Hendrix 50 years ago is putting a note he gave to her up for auction.
As The Metro reports, Anthea Connell, 69, beguiled the late rock legend back in 1967 when her then boyfriend Eddie Cook's Sons And Lovers band were supporting the star in Lincolnshire.
The woman, who was 19 at the time, recalls the moment she was handed over the note from the icon, which was written on the back of a guitar string packet, and read: "To Anthea. Love and kisses to you forever. I wish I could really talk to you. Stay sweet. Jimi Hendrix".
See the note and a throwback image of the mother-of-two here:
The note is up for auction for between £2000 and £3000 https://t.co/GS5hnGrm8x

— Metro Entertainment (@Metro_Ents) August 31, 2017
Connell said: "I was just sat there in front of the stage as they were all setting up, and then from nowhere he jumped off the stage and ambled over towards me.
"I was completely star-struck.
"He started talking to me and I was so shocked I can't even remember what we said.
"I'd love to tell you that we had a deep and meaningful conversation. I must have mumbled something but have no recollection of it."
She added: "I was totally awestruck – Jimi Hendrix was a complete icon.
"He turned to his band members on the stage and asked one of the guys to give him something to write on.
"He came back with a guitar strings packet, which may well have been his. He proceeded to write me this wonderful message on the back."
The item will be put up for auction at Hansons in Etwall, Derbyshire on 23 October, where it's expected to raise between £2,000 and £3,000.