Pearl Jam Postpone London Gig at The O2
19 June 2018, 14:20 | Updated: 19 June 2018, 18:20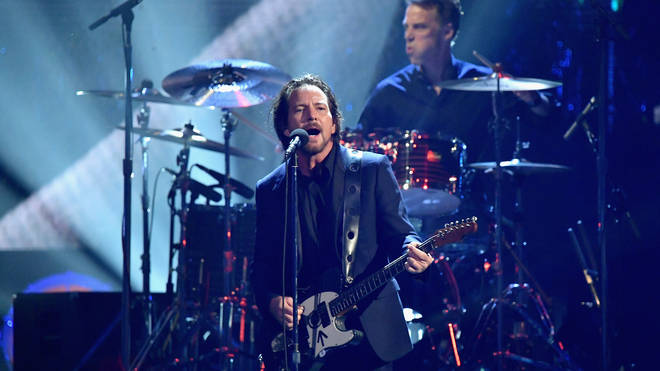 The Alive rockers have been forced to cancel tonight's gig as frontman Eddie Vedder has "completely lost his voice".
Pearl Jam have been forced to cancel their gig tonight (19 June) at The O2, London.
The grunge icons took to Twitter today to share the bad news, writing: "Pearl Jam are very sorry to announce that they will be unable to perform tonight's show at the O2 Arena in London. The band is working on rescheduling the concert date for mid-July.
"Singer Eddie Vedder has completely lost his voice. He is on vocal rest for the next few days in an effort to heal and perform the remainder of the tour dates".
See their full tweet below:
The news comes after the Even Flow rockers played the venue last night, where they treated fans to a 27-song-set.
On the night itself their frontman made jokes about his voice and told the crowd he had consulted a doctor.
Peal Jam's European tour dates are expected to resume this Friday 22 June in Milan, Italy.
Watch Eddie Vedder crowd surf at their Amsterdam gig: