Ozzy Osbourne Would Like To Keep Touring As A Hologram
8 February 2018, 16:38 | Updated: 8 February 2018, 16:48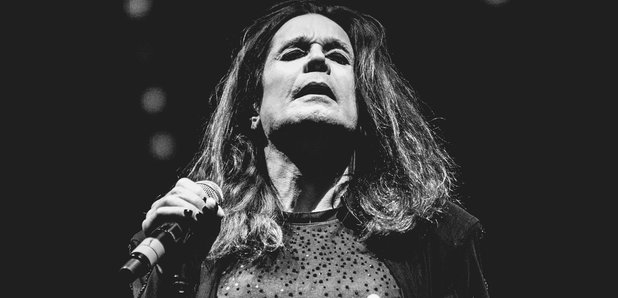 Metal legend Ozzy says he wouldn't mind a hologram of him going on tour after he's died.
The Black Sabbath rocker - who is set to retire from the road after a final two-year jaunt around the globe staring in April - addressed the reports that Justin Timberlake was planning to use a hologram of the late music legend Prince during his Super Bowl halftime show at the weekend.
Ozzy said he wouldn't be fussed having a 3D projection used as a tribute to him, though he wouldn't have much choice because he'd be dead.
Speaking at a press conference in Los Angeles after announcing his final world tour, No More Tours 2, Ozzy - who is also known as the Prince of Darkness - laughed: "If I'm gone, I don't have a say in the matter.
"I can't complain.
"I'm the Prince of Darkness, I will haunt you. Go fucking wild!"
The Paranoid singer doesn't think the Purple Rain hitmaker would have appreciated Justin's tribute, which saw him performing I Would Die 4 U while images of the late star - who died in April 2016, aged 57 - were projected onto a screen behind him.
He explained: "From what I know of Prince, he wouldn't have liked that. I don't think so.
"I read an article about him and he would never do taped interviews because his voice was his income.
"And I know that from first hand because there was a time when people were pressing interviews on vinyl and I'm walking in the park one day and a guy had like 200 albums. I said, 'What's that?' and it was a bootleg interview."
While he's quitting touring, Ozzy reassured fans that he still plans to do the odd show here and there.
He said: "I'm not retiring.
"It's No More Tours, so I'm just not doing world tours anymore. I'm still going to be doing gigs, but I'm not going on tour for six months at a time anymore. I'd like to spend some time at home."