Mike Shinoda Rules Out Chester Bennington "Hologram" Gig
18 December 2017, 12:12 | Updated: 18 December 2017, 12:19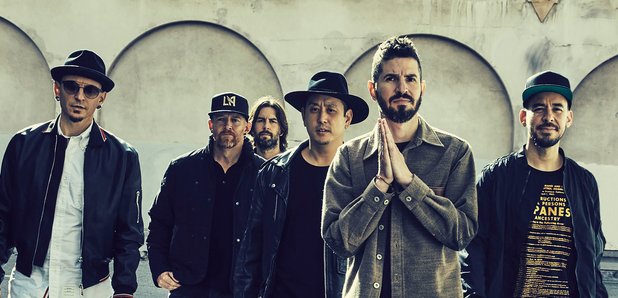 The late singer's Linkin Park bandmate claims that anything like that would be "awful".
Mike Shinoda has ruled out Linkin Park ever performing with a hologram of Chester Bennington.
The Numb hitmakers were left devastated when their friend took his own life in July aged 41, and the 40-year-old musician insists it would be "awful" to take to the stage with a hologram version of the singer.
In an Instagram Live, he said: "I can't even wrap my head around the idea of a holographic Chester. I've actually heard other people outside the band suggest that, and there's absolutely no way. I cannot f**k with that.
"I can't do a hologram Chester; that would be the worst. For any of you guys who have lost a loved one, best friend, family member, can you imagine having a hologram of them? Ugh. [It would be] awful. I can't do it."
Mike also recently admitted he "doesn't know what comes next" for Linkin Park - who are also made up of Rob Bourdon, Brad Delson, Dave Farrell and Joe Hahn - following the release of One More Night Live last week, their first record since Chester's passing.
He told Billboard: "It's a really nice way to showcase what a special experience each night was. And while I don't know what comes next for us together or individually, this album is certainly a beautiful way of looking back at the body of work we created with Chester.
"Grief is a non-linear process. It doesn't have 'stages' that go in order, it has phases that come and go at random. Some people are having sad days, others are having good days, others are having angry days...add the constant stress and fear of things like the news cycle, and you've got some exceptional chaos on your hands.
"So I've tried to make it a point to share how I'm doing, mostly on Instagram and sometimes Twitter, especially when I feel like I'm making progress.
"Coping with the end of this chapter is obviously devastating, but at the same time, it's also the beginning of the next story."
Shinoda was forced to leave an Instagram Live listening party early last week, because he couldn't carry on hearing the rocker's vocals without getting upset.