Manchester named the best UK city to be a music fan
26 August 2019, 14:00 | Updated: 26 August 2019, 14:01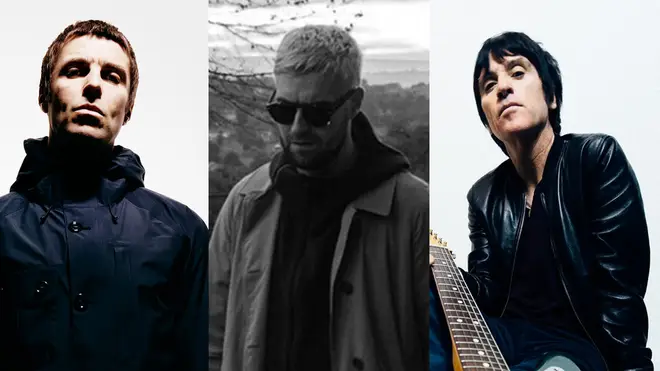 A study has ranked the UK and Ireland's most musical cities outside of the capital. Find out if your hometown makes the list...
Manchester has been dubbed the most musical city in the UK, bar London.
Earlier this year, Leonardo Hotels analysed 50 of the biggest cities and towns across the UK and Ireland and found the home of Oasis, The Stone Roses and The Smiths to come up trumps.
Each location was ranked across various factors, including the number of music venues in each place, the number of gigs which happen every month and the average cost of a pint of beer.
When the figures were matched to each city's population, it was attributed a 'music fan ranking score'.
The north western English city - famous for spawning Liam and Noel Gallagher the Happy Mondays Courteeners and James - took the number one spot due to it boasting music 249 venues and 448 music events taking place each month.
Plus, with the average pint of beer only costing £3.15, a big night out in the northern powerhouse is relatively inexpensive.
READ MORE: Are these the best ever Manchester bands of all time?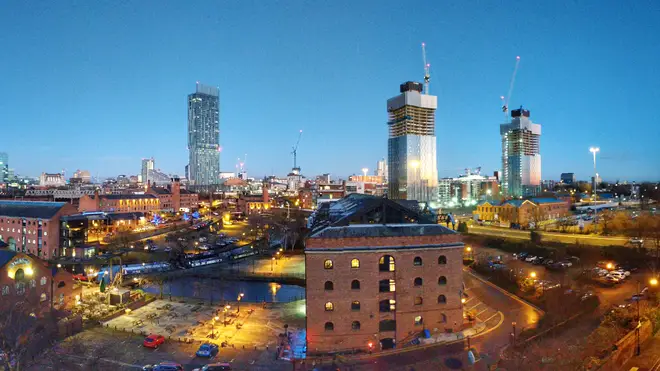 Coming in at second place was Brighton and Hove, where despite there only being 126 venues and an average of 247 events each month, it's small population meant it gave music lovers more bang for their buck in the city.
Third place went to Glasgow, with Bristol and Leeds coming in at fourth and fifth place respectively.
See the Top 15 most musical cities in the UK and Ireland here: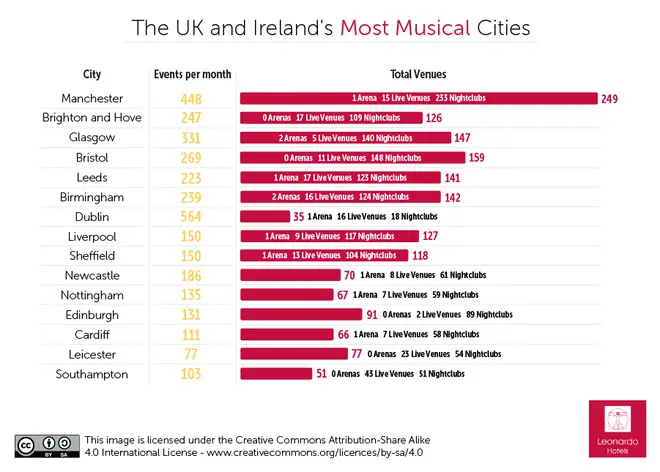 London, was split out from the rest of the nation's rankings as it boasts an impressive six arenas, 441 live venues and 2,198 nightclubs, hosting an average of 1,576 events each month.
Hackney was dubbed the most musical borough in the capital, with 16 live venues and 178 nightclubs.
Second place went to Westminster with 11 live music venues and 81 nightclubs.
Watch Liam Gallagher talk about playing his first solo show in Manchester: