LISTEN: Amy Winehouse's Pre-Fame Demo Surfaces
27 February 2018, 16:19 | Updated: 27 February 2018, 16:22
My Own Way -Amy Winehouse (song demo)
03:38
The previously unheard track, My Own Way, was recorded when the late singer was just 17.
Amy Winehouse's never-heard-before demo has been released by its producer.
Listen to My Own Way above.
The track was recorded by the late jazz star when she was just 17 years old, and its co-writer Gil Cang has revealed the Rehab singer used the song to attract the attention of Island Records, which she signed to in 2003.
On how the song came about, Gil explained to the Camden New Journal: "We'd been writing quite a lot of pop tunes, doing a lot of pop promos with various artists who would come in, many of various, dubious talent.
"It was at a particularly dire time in the pop world – lots of terrible, terrible girl bands and boy bands and we had to make something for them.
"Amy came in to see us, opened her mouth and just blew us all away.
"We were struck immediately by her talent – it was a real jaw on the floor moment. We were like wow, yes."
After the 27-year-old singer's death from alcohol poising in 2011, the label destroyed any recordings the star had worked on so no further posthumous albums could be produced, after Universal put out a record containing B-sides and covers, Lioness: Hidden Treasures.
See the tributes left outside her London home after her tragic passing: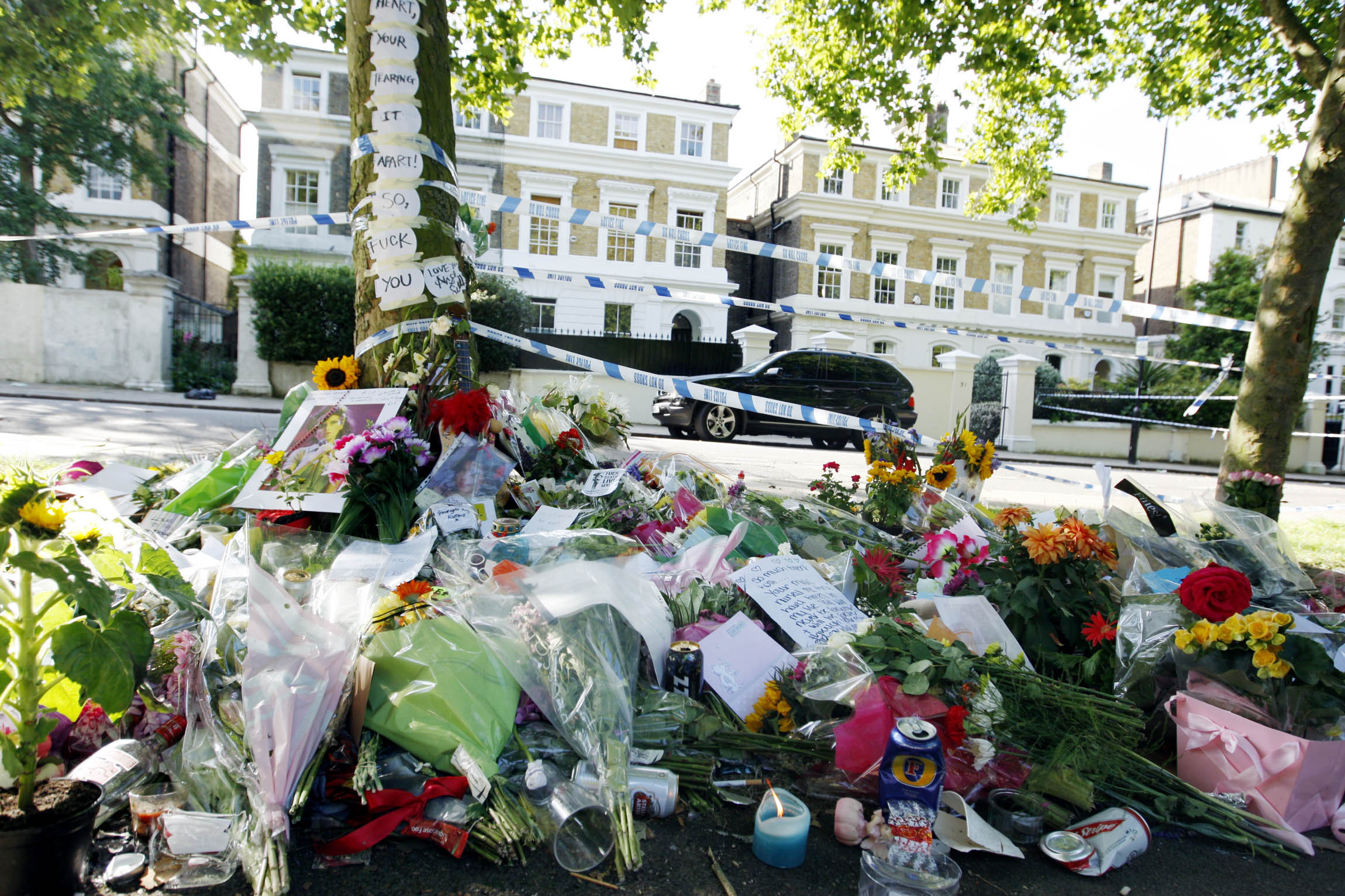 Photo credit:
Sean Dempsey/PA Archive/PA Images
Last year, Amy's ex-drummer Troy Miller said there were many unreleased songs they worked on together. However, he doesn't feel it is right to release the tracks without Amy because she was so protective of her music.
Speaking exclusively to BANG Showbiz, he said: "I have mixed feelings about those releases, but at the same time I think if its good music I think that people deserves to hear it, we recorded some stuff in St. Lucia and none of that has been purred, as far as I know."
The producer - who recently worked on Jamie Cullum's new record - says the only problem is that getting hold of the recordings could prove difficult as a lot of the studios they worked at have have shut down.
He continued: "It'll be on people's up drives and some studios that recorded her stuff back in the day are now shut down.
"I dare say people have got footage or recordings somewhere.
"In one sense it's a shame to keep it, I know that probably Amy wouldn't have wanted any of it to be put out, just knowing her." Troy says the Back to Black singer was working on music before her death, but turned down the chance to work with him because she likes to have ownership over her work.
Asked if it's because she would have wanted the last say on releasing the tracks, he replied: "Yeah, she did tend to be like that.
"I remember not long before she died I said let's get in the studio and do some writing and she said thanks Troy, but I like to write on my own.
"I wanna put my own stuff out.
"She did collaborate a little bit but for the most she wanted to do her own thing.
"I think for an artist in touch with their emotions they've gotta feel like it's all their own and have ownership over what they do."
Lead photo credit: Ian West/PA Archive/PA Images