The Lightning Seeds To Perform Three Lions Before England vs Croatia Match
11 July 2018, 12:29 | Updated: 11 July 2018, 22:57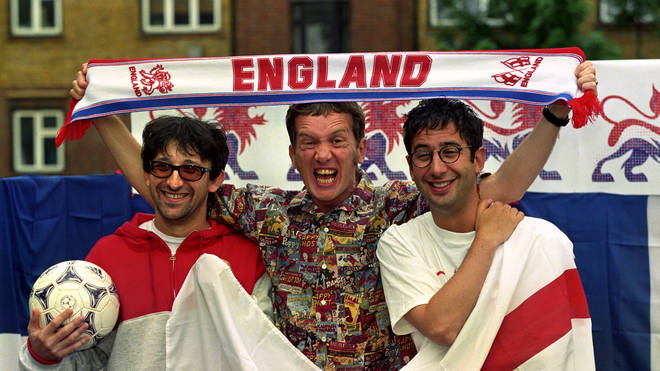 Ian Broudie and co will treat fans to a live performance of their iconic football anthem before England's World Cup game.
The Lightning Seeds are set to perform their Three Lions anthem ahead of the England vs Croatia match, which is being screened at Hyde Park today (11 July).
Taking to Twitter, Ian Broudie and co announced: "We are very excited to announce that we will be performing in Hyde Park @BSTHydePark this Wednesday before the live screening of Croatia vs England."
Barclaycard presents British Summer Time - which has already played host to headliners in Roger Waters and The Cure - announced they would be screening the match to 30,000 lucky England fans who registered for a ballot.
The event was backed by the Mayor of London Sadiq Khan, who said: "World Cup fever has gripped London and the rest of the nation and we have all been swept away by the fantastic exploits of Gareth Southgate's team. Wednesday evening is a huge opportunity for our boys to do what many of us thought was impossible before the World Cup began and reach the Final.
"I am sure Londoners of all ages and backgrounds will come together in their thousands at Hyde Park to cheer England on what could be an historic night. I am delighted that good teamwork has meant we have been able to pull out all the stops alongside Government and other agencies to arrange this big screening. We want this to be a family-friendly occasion and a chance for England fans young and old to show the positive spirit of football to the country and the world.
"This team has a chance to write themselves into football folklore and London and the entire country will be cheering them on as loud as we can on Wednesday night."
Meanwhile, England manager Gareth Southgate has admitted he couldn't listen to Three Lions for 20 years.
The iconic football song has become the anthem for England's 2018 World Cup bid, but it has a very different meaning to their football manager, who is famed for missing a crucial penalty in Euro 1996.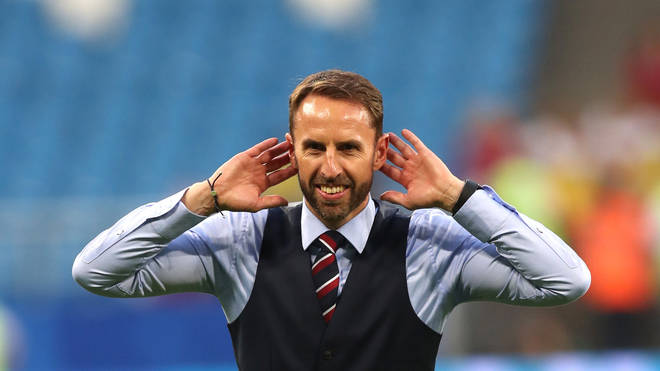 Speaking to Sky News 22 years on, the ex-footballer said: "Football's coming home, I couldn't listen to it for 20 years, frankly. It has a slightly different feel for me, but it's nice to hear people enjoying it again.
"I would just walk out of the room. It is an anthem and has followed the team for a long time, but involved some difficult moments as well.
"I don't stick it on, it's not on the playlist, but I can listen to it now."Southgate added: "That ended in disappointment and it is nice to be able to put a different frame on it now."
Meanwhile, Three Lions is set to score a UK No.1 this week, 22 years on from when it was originally released.
The track has been riding high on streaming sites, scoring a record all time high and topping the charts on Big Top 40.