Led Zeppelin Won't Reunite, Says Robert Plant
13 October 2017, 12:52 | Updated: 13 October 2017, 17:07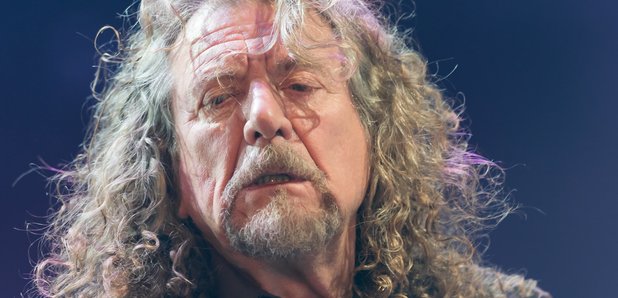 Robert Plant has seemingly put the Led Zeppelin reunion rumours to bed once and for all admitting he doesn't want to "go back" to his former band.
The rock legend was part of the legendary group from 1968 until their split in 1980 in the wake of drummer John Bonham's death.
The band - Plant, guitarist Jimmy Page and bassist John Paul Jones with Bonham's son Jason Bonham filling in on drums - did reunite for the one-off Ahmet Ertegun Tribute Concert at The O2 in London in 2007, but the singer has reportedly spurned a host of big money comeback offers in recent years
Plant, 69, will always embrace his past and still plays Led Zeppelin tracks live but unlike Page, 73, he isn't interested in getting the band back together for a celebratory lap round the globe.
Speaking to The Daily Telegraph, he said: "You can't ever really go back It's tough enough repeating yourself with something that's a year old, never mind 49 years old. I've got to keep moving."
Instead, Plant is fully focused on keeping busy with his solo career, and on Friday (13 October) he released his eleventh album, Carry Fire.
Opening up about the new material and his talents as a songwriter, Plant believes he is only improving with age.
He explained: "I think I'm getting better. My ability to mould any frame of mind to the temperature, tempo and temperament of the music, it's getting closer."
Plant is also keen to keep making new music and adding to his legacy because he is very aware that his time is running out, something that has been clarified by the death of so many of his contemporaries in the past year.
He said: "How many voices are disappearing? The contributions to our time of listening and wonder. There's always a trip going to say goodbye. Maybe that's how people think about me! 'Fucking hell! Better go and see Planty! How much longer can he keep it up?' "