Jimi Hendrix Love Note Sells For Double Its Estimate
24 October 2017, 11:35 | Updated: 24 October 2017, 17:57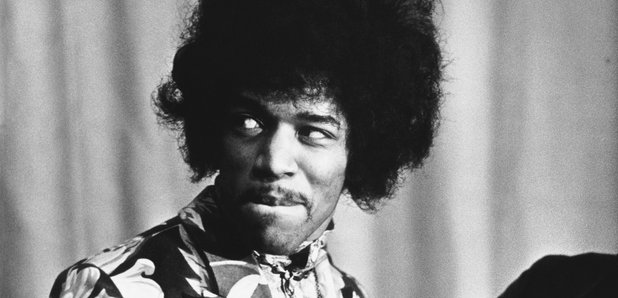 A short letter penned by the Purple Haze rocker to a woman in 1967 has exceeded its expectations at auction.
A note written by Jimi Hendrix 50 years ago has gone under the gavel, selling for £5,700 at auction.
As we previously reported, Anthea Connell, 69, beguiled the late rock legend back in 1967 when her then boyfriend Eddie Cook's Sons And Lovers band were supporting the star in Lincolnshire.
Compelled to meet her, the late rocker wrote a note on the back of a guitar string packet, which read: "To Anthea. Love and kisses to you forever. I wish I could really talk to you. Stay sweet. Jimi Hendrix".
69-year-old Cornell, who caught the icon's eye all those years ago, said she was "in a complete state of shock" at the note exceeding double its initial estimate of £2,000-£3,000.
The pensioner from West Bridgeford, told the Boston Standard: "The money raised will go towards air tickets for a trip to New Zealand so my husband Steve and I can visit my cousin and his wife who live near Wellington. I hope Jimi would approve. It's certainly a bit more rock 'n' roll than buying a new boiler or double glazing.
"We'll be raising a glass of champagne to his memory and his stunning music which continues to cross the generations and has massive appeal to this day.
Meanwhile, Kurt Cobain's Blockbuster Video card is set to go up for auction next month.
The ultimate piece of Cobain memorabilia is expected to sell between $400 and $600 at Juliens Live Icons And Idols auction, which opens on 4 November.
Watch Kasabian cover Nirvana's All Apologies at Reading 2017: