Gareth Southgate: I Couldn't Listen To Three Lions For 20 Years
11 July 2018, 11:30 | Updated: 11 July 2018, 11:38
The England manager has revealed he couldn't bear to hear the football song after missing a penalty in Euro '96.
Gareth Southgate has revealed he couldn't listen to Baddiel & Skinner and The Lightning Seeds' Three Lions for 20 years.
Watch the official video for the track here.
The iconic football song has become the anthem for England's 2018 World Cup bid, but it has a very different meaning to their football manager, who is famed for missing a crucial penalty in Euro 1996.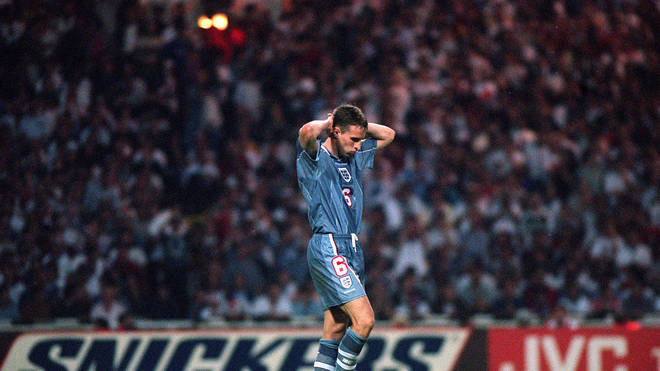 Speaking to Sky News 22 years on, the ex-footballer said: "Football's coming home, I couldn't listen to it for 20 years, frankly. It has a slightly different feel for me, but it's nice to hear people enjoying it again.
"I would just walk out of the room. It is an anthem and has followed the team for a long time, but involved some difficult moments as well.
"I don't stick it on, it's not on the playlist, but I can listen to it now."
Southgate added: "That ended in disappointment and it is nice to be able to put a different frame on it now."
And it wasn't just Southgate who couldn't forget it either, as he was constantly made the but of jokes, especially in this vintage Pizza Hut advert where he was forced to wear a bag over his head:
Over a decade later Southgate has very much proven himself, steering the team to their historic victory against Colombia at penalties, seeing England defeat Sweden to make it to the semi-finals since the first time in 1990.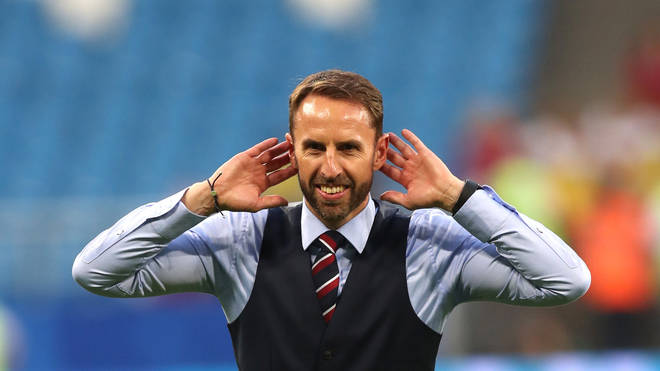 Tonight will see England play Croatia in a bid to make it to World Cup final, where they would go head-to-head with France.
Meanwhile, Three Lions is set to score a UK No.1 this week, 22 years on from when it was originally released.
The track has been riding high on streaming sites, scoring a record all time high and topping the charts on Big Top 40.