Fans Campaign To Get AC/DC To Xmas No.1 In Honour Of Malcolm Young
27 November 2017, 15:50 | Updated: 27 November 2017, 20:13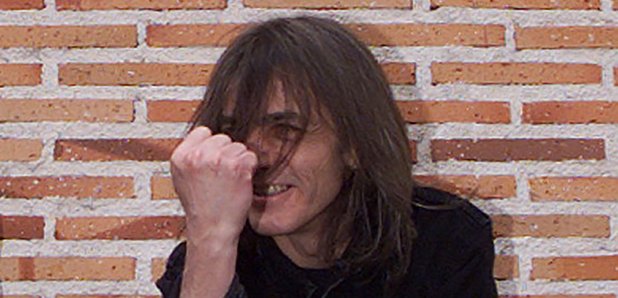 The relaunched campaign aims to get For Those About To Rock (We Salute You) to the top spot in memory of the late axeman.
A campaign to get AC/DC to Christmas number one has been reignited following the death of founding member Malcolm Young.
The 64-year-old guitar legend tragically passed awfay earlier this month - following a long battle with dementia - and fans of the iconic metal band have since flooded the owners of the AC/DC or Christmas No.1 Facebook page, with requests to reactive the petition to get them at the top of the charts this festive season.
Back in 2013, fans tried to get Highway to Hell to the top spot, but it only made it to number four- being beaten by X Factor's Sam Bailey and her cover of Skyscraper.
Now fans are renewing their efforts to get the band to No.1 with For Those About To Rock (We Salute You).
Watch them perform the track live in Donington:
A recent poll carried out by the page, ended up with 92 per cent saying they want to see the rock titans back in the charts again.
The post read: "After the sad news of Malcolm's loss today and producer and brother George last month, our inbox has been overwhelmed today with suggestions to bring back the page's main aim ... to put AC/DC at the top of the Christmas chart.
"We did an amazing job in 2013 ...giving the band its highest ever UK single chart placing (#4)...but who would be up for having another crack at putting an Acca Dacca classic above an 'X Factor' nobody in tribute to Malcolm, George, and Bon? (sic)"
There was also a separate survey run on Twitter for which song should be the chart-topping contender.
For Those About To Rock (We Salute You) was the most popular, receiving 35 per cent of the vote.
Fans of the band who want to help out can purchase the track for 99 pence between 15 and 21 December at 11.59pm or stream it 150 times.
Meanwhile Guns N' Roses paid tribute to Malcom Young shortly after the news of his passing.
Watch their tribute here:
Photo credit: CHRISTOPHE SIMON/AFP/Getty Images