Ed Sheeran Is Marking Two Years Without A Phone…
14 December 2017, 09:28 | Updated: 14 December 2017, 11:35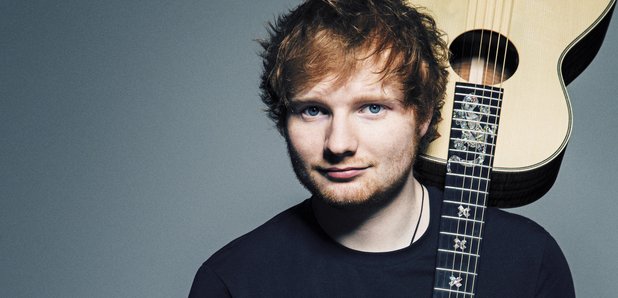 Ed Sheeran has managed two years without a cell phone, after he made the decision to ditch the device in December 2015.
The 26-year-old singer shared a post on Instagram on 13 December 2015, in which he said he would be "taking a break" from his phone, his emails, and his social media accounts in order to "travel the world" during his year long break from the spotlight.
Ed returned to his Instagram account exactly one year later to share a simple picture of a shade of blue, with no caption. His next post came in January this year when he announced the release of his first singles from third album Divide, Shape Of You and Castle On The Hill.
Despite returning to Instagram, the star has remained absent on his Twitter account, and still doesn't own a phone.
To mark a whopping two years since he started his digital detox, Ed took to Instagram on Wednesday (13.12.17) to re-post the message he shared back in 2015.
The post was captioned: "2 years since I ditched my phone."
In the two-year-old post, he revealed that he would be taking time to travel the world before coming back to release new music.
He wrote: "Hello all. I'm taking a break from my phone, emails and all social media for a while, I've had such an amazing ride over the last 5 years but I find myself seeing the world through a screen and not my eyes so I'm taking this opportunity of me not having to be anywhere or do anything to travel the world and see everything I missed.
"To my family and friends, if you love me you will understand me buggering off for a bit, to my fans, the 3rd album is on its way and is the best thing I have made thus far. See you all next autumn, and thank you for being amazing."
Earlier this year, Ed revealed his decision to ditch his phone has helped him lower his stress levels.
He said: "I bought an iPad, and then I just work off of email, and it's so much less stress. I don't wake up in the morning and have to answer 50 messages of people asking for stuff. It's just like, I wake up and have a cup of tea."