Craig Gill's Family Announce Return Of Manchester Music Tours
29 October 2017, 06:00 | Updated: 30 October 2017, 12:18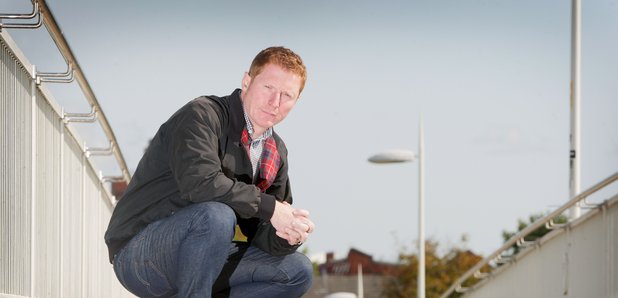 The award-winning tours created by the late Inspiral Carpets drummer have been re-launched a year on from his passing.
The award-winning, internationally renowned Manchester Music Tours, which were created by Inspiral Carpets' drummer Craig Gill, are set to be relaunched a year after his death in November 2016.
Since 2005, music fans from all over the world have made the pilgrimage to visit dozens of locations that illustrate Greater Manchester's rich musical heritage and significance - from Salford Lads Club to Sifters Records in Burnage.
Craig's wife, Rose Gill, said of the re-launch: "As part of the Manchester Music Tours relaunch we would like to collate video/phone footage of Craig leading his previous tours. If you had the opportunity (pleasure) to attend any tours with Craig and you filmed anything, please send it to mancmusictours@gmail.com.
"We would like to play the footage on screens at the new starting point for the tours. We will be announcing further tour dates for 2018 in the next few weeks."
The re-launch of the next official Manchester Music Tour will coincide with the release of Morrissey's album Low in High School, featuring the iconic double-decker Mozbus, with forthcoming dates coinciding with dates of importance for the Gallagher brothers.
SEE THE 2017 DATES ANNOUNCED SO FAR:
Saturday 18 November 1-4pm - The Smiths Tour (Morrissey's album release)
Saturday 25 November 1-4pm - Oasis Tour (Noel Gallagher's album release)
Saturday 16 December 1-4pm - Oasis Tour (Liam Gallagher's gig in Manchester)