Chester Bennington's Will Requests Six Children To Stay Close
20 October 2017, 14:00 | Updated: 20 October 2017, 18:11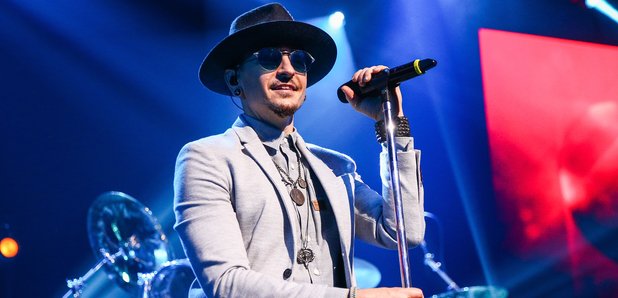 According to reports, the Linkin Park frontman made provisions in his will so his extended family can continue to see each other regularly.
Chester Bennington reportedly left instructions in his will to ensure his blended family continue to see each other after his passing.
According to TMZ, the late Linkin Park singer - who has six children from three relationships - dedicated part of his $30m fortune to making sure his children visit each other.
The outlet cites a section in his will, which reads: "I request that my children's mothers or Guardians encourage and allow my children to visit with one another and with my extended family and the extended family of my Spouse on a regular and ongoing basis, so that my children know that they have a large and loving family."
The Numb singer, who tragically lost his life to suicide on 20 July, leaves behind Lila, Lily, Jaime, Tyler, Isaiah and Draven.
Meanwhile, his Linkin Park bandmates have continued to share throwback footage of the rocker behind the scenes.
The latest clip, which was posted on Monday (16 October), sees Bennington put on a French accent just before they take to the stage in Paris.
Watch it here:
Another video which was shared two days earlier sees the In The End singer putting a travel pillow on his head.
Last Thursday, the band shared their Carpool Karaoke video, which was filmed just six days before they lost their frontman to suicide on 20 July 2017.
Watch our clip of them here:
Watch the full video below:
Underneath the post the band shared a link to their One More Light Fund in Memory of Chester Bennington.
Photo credit: Rich Fury/Stringer