Why Bono Kinda Doesn't Feel Like He Gets Paid...
7 September 2017, 10:00 | Updated: 8 September 2017, 10:20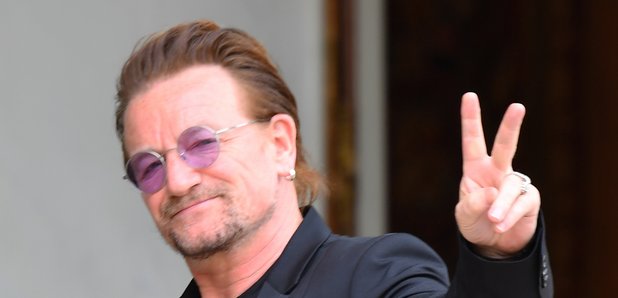 The U2 frontman spoke to Radio X's Chris Moyles and discussed family, touring, and their forthcoming Songs of Experience album.
Bono might be one of the most famous and richest artists on the planet, but his earnings are a mystery to even him.
Watch the team play back Moyles' conversation with Bono here:
Asked by Radio X's Chris Moyles if he gets a monthly wage packet like us normal folk, the U2 frontman replied: "No i don't.
"Paul McCartney told me the first time he ever felt like he was paid was when The Beatles broke up and the wings played this tour of colleges and charged 50p to get in and he used to hand it out to the band, they'd share 50ps, he said it's the first time he felt like he got paid and I absolutely know what he's on about."
Talking about their new track, You're The Best Thing About Me, which is taken from their Songs Of Experience album, Bono revealed it's about his wife Ali Hewson.
"U2 just got to place and we said, 'what've we got to say? What do we want to talk about?' And imagining if we're not around, what do you want to say?'
"And I just very selfishly grabbed the mic, as it were, and I thought: I just want to say a few things in a song for all kinds of people who are important in our life. And I wrote a couple of tunes for my partner Ali and normally I'm wary of straight love songs, but this one isn't a straight one anyway, it's a humorous account of a guy trying his best not to blow it."
Watch U2 and Noel Gallagher perform Don't Look Back In Anger at Twinkenham Stadium: