Why Bob Geldof Thinks There Won't Be Another Live Aid Gig...
4 January 2018, 11:21 | Updated: 4 January 2018, 18:21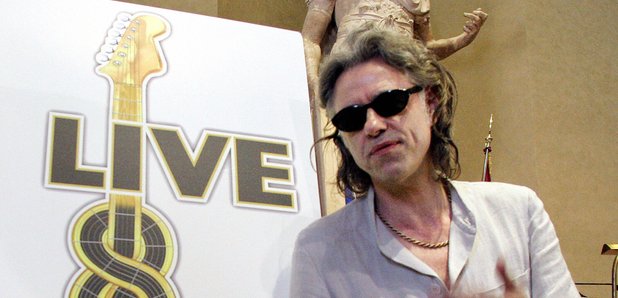 The Boomtown Rats rocker says social media has taken the place of fundraising concerts, and thinks artists are probably sick of getting his calls.
Sir Bob Geldof has discussed why he thinks a Live Aid concert would no longer "work".
The Boomtown Rats rocker - who's best known for founding Band Aid with Midge Ure and the susbsequent Live Aid charity concerts - has cited social media as the reason why fundraising gigs are no longer necessary.
Asked if he'd consider putting on another of his famous charity shows, he replied: "I don't think that works now, there's a whole new age. You can do something, you can start generating stuff online now, whether that's as effective immediately or not".
Though the Irish rocker believes social media is "useful," he argued that it often dilutes the message people are trying to get across.
"It's a terrible bromide at the same time being online, because your rage evaporates into the ether," he added.
"And it's very useful for authority, because if everyone in this room had a bee in their bonnet right now, they could all go online and get 1,000 followers."
Watch the amazing Freddie Mercury and Queen singalong at Live Aid 1985:
Geldof - who is donating the Band Aid archive to the National Library of Ireland - wanted to give the 34-year-old archive as a "thank you" to the people, since "it was a mass public movement".
Speaking of his native Ireland, he said:
"This country was magnificent, I mean genuinely magnificent," adding:

"I mean, when you do have old ladies queuing to give their wedding rings then there's something going on way above the norm."
Despite being partly responsible for raising hundreds of millions in relief funds and bringing together the biggest names in music for over 30 years, Geldof admitted he was "tired" of having to ask them.
"It's really crap having to ring people up and they're going, 'for f***'s sake it's Geldof'. And I don't mind when people say no, there's no pressure, literally no pressure. At a certain point it gets to the point where if you're out, then you're not happening."
Photo credit: TIZIANA FABI /Stringer/Getty