VIDEO: Bad Wolves Give Dolores O' Riordan's Children £250K
21 June 2018, 12:32 | Updated: 21 June 2018, 13:16
The band have given the family of the late Cranberries singer a cheque of the proceeds of their Zombie cover so far.
Bad Wolves have presented the family of Dolores O'Riordan with a cheque for £250,000 following the singer's tragic passing.
The Cranberries frontwoman was tragically found dead in London on 15 January, aged 46, on the day she was set to re-record her iconic vocals on the band's cover of Zombie.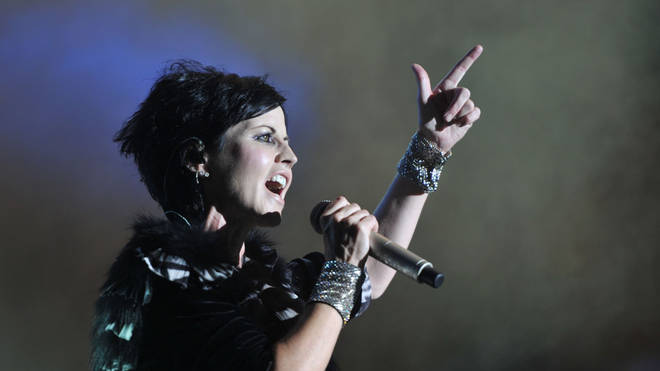 After releasing the single and pledging to give the royalties from the cover to the children of the late Irish singer, the band have come through with their promise, by presenting them with what they've earned so far.
Watch the US rockers present the O'Riordan family with the eye-watering cheque at their sold out Gramercy Theatre gig in New York City above.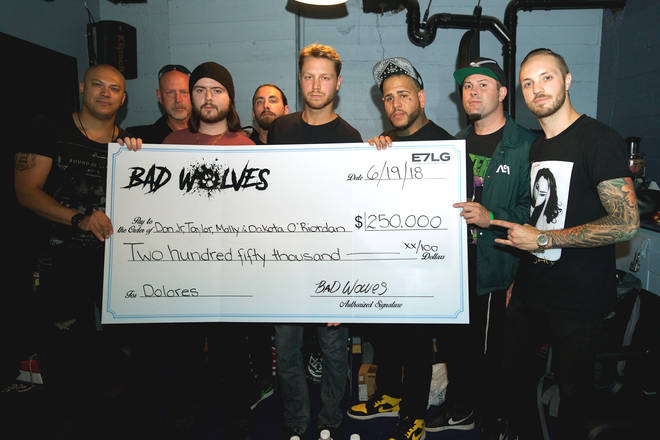 Bad Wolves frontman Tommy Vext said: "Our sadness the day Dolores passed was nothing compared to that of her children and her family. In light of the tragedy, donating our proceeds to her children was the only thing that made sense. The ultimate goal is to present them with a $1,000,000 cheque – and the fact we're a quarter of the way there is beyond incredible.
He added: "The connection that people have to this song, the stories, the memories and the kids who are hearing this song through Bad Wolves for the first time - it's a true testament to the timelessness of their mother's songwriting that will live on forever, and we are so grateful to be able to do this for them."
Watch the heartbreaking video for Bad Wolves' version of the 1994 track:
Bad Wolves cover of Zombie has been certified Gold in the United States and Australia, as well as gaining Platinum status in Canada.