Amy Winehouse's Dad Says Her Spirit Visits Him All The Time
2 January 2018, 13:48 | Updated: 2 January 2018, 17:59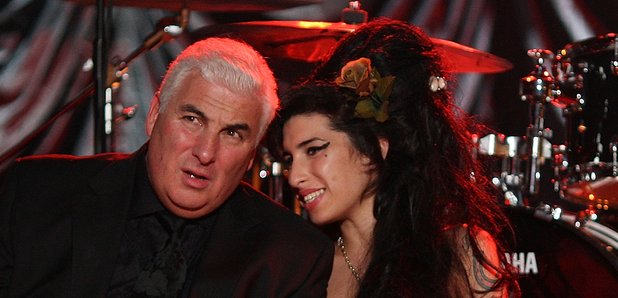 Mitch Winehouse has revealed how the late singer regularly sits on the end of his bed.
Mitch Winehouse has opened up about the loss of his daughter Amy Winehouse, and revealed that her ghost visits him "all the time".
Speaking to The Sun, the 67-year-old talked about how he's still affected by her untimely passing in 2011, aged just 27, revealing: "We do have our moments, ­particularly on her birthday, September 14. It's hard."
He added: "After three years I was thinking maybe that one day she will come back in some shape or form, and she does come back — not physically, but spiritually — all the time.
"I could not begin to tell you how much she is around."
The Winehouse patriarch - who is also a singer and who founded the Amy Winehouse Foundation to support young people with addiction - recalled the Black To Black singer visiting him, claiming: "There are lots of strange happenings.
"Her spirit comes and sits on the end of my bed. She just sits there and it looks just like her with her beautiful face and she looks at me. I say to her, 'Are you all right?' because I get ­nervous with her being there.
"But it is comforting in a way to know she is here and around me."
He added: "The week after she died I was at my ­sister's house and we heard this thud and a blackbird that looked identical to Amy's tattoo flew into the glass.
"We went and picked it up and put it up on a perch. It happened at night, when birds don't fly, but it came back and sat on my foot.
"And then we put it back again and it came and sat in the middle of us and sang. I do now see blackbirds all the time. And you think, 'Oh, it's only a bird,' but it's her, I'm sure of it."
In 2016, Mitch hit out at Asif Kapadia, after his Amy documentary won an Oscar for Best Documentary Feature, accusing the director of fooling "everybody" and calling the film a "negative, spiteful and misleading portrayal of Amy".
See his tweets below:
Always proud of my baby. Amy will not get an oscar though. Just Asif Kapadia. That is what this is all about...Asif. He's fooled everybody

— mitch winehouse (@mitchwinehouse) February 29, 2016
I am not changing my stance just because film won Oscar. It's a negative, spiteful and misleading portrayal of Amy. We will fix this.

— mitch winehouse (@mitchwinehouse) February 29, 2016
If you are going to troll u've got to use a lot more swear words to be really offensive. Let's keep trolling standards up. Come on trolls!

— mitch winehouse (@mitchwinehouse) February 29, 2016
Watch the trailer for Amy below:
Photo credit: Peter Macdiarmid/Getty staff