This Video Of A Teacher Weeping Over Prince Perfectly Sums Up How We Feel...
22 April 2016, 15:14 | Updated: 24 August 2017, 15:43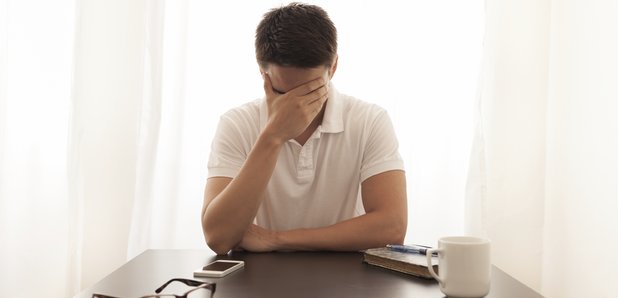 The video was taken by a student mid-lesson after the sad news broke yesterday.
A video has emerged of a school teacher reacting to Prince's death, and it's capturing the emotions of many around the world.
The footage was uploaded by Twitter user Diamond, alongside the caption: "When my teacher found out Prince died."
When my teacher found out Prince died pic.twitter.com/biNapKWJBU

— diamond (@shvrdae) April 21, 2016
The clip, which sees the teacher playing Purple Rain for his class while weeping at his desk, has gone viral, amassing over 58K retweets and 72 likes.
In response to comments about the video on Twitter, Diamond revealed: "He is a really cool guy and an amazing teacher".
We bet he is too.
Tributes have continued to pour in from all walks of life, with iconic landmarks also paying homage to the Purple Prince.
Minneapolis' famous stadium and Target Field - the home of the Minnesota Twins - went purple inside and out upon hearing the sad news.
Fitting that it's raining in Minneapolis today. pic.twitter.com/s5KFurDhHi

— Minnesota Twins (@Twins) April 21, 2016
The Eiffel Tower in Paris, France also looked resplendent in purple.
by @mnstandup #EiffelTower #France The Love is real today! #effeltower #paris #Prince #RIPPrince #PurpleRain #princ… pic.twitter.com/rr8xiJYL5C

— Selfie Robot (@SelfieRobot) April 22, 2016
As did the Empire State building..
The Empire State Building is purple for Prince. #RIPPrince pic.twitter.com/5gwef77ByJ

— Typical Girl (@relatabIeIife) April 22, 2016
The Mercedes-Benz Superdome was lit up respectfully in New Orleans.
Purple puddles of rain surround the Mercedes-Benz Superdome in New Orleans lit up in purpl… https://t.co/S9zEEjPzlS pic.twitter.com/SI3IbnpmXF

— Chris Granger (@chris_granger) April 22, 2016
The Los Angeles City Hall lights reflected the purple one.
LA City Hall lights up purple in memory of Prince. #RIPPrince pic.twitter.com/GA7gRSVJdQ

— Nidia Becerra (@nidia_b) April 22, 2016
Warner Bros released an official statement and paid tribute at their offices.
To honor Prince, Warner Bros. Records @wbr has turned their building into a giant memorial. #RIPPrince pic.twitter.com/v61kPEeTGv

— Steve Kuzj (@SteveKuzj) April 22, 2016
Warner Bros. Records CEO on Prince: "Today, we lost one of the most revolutionary talents of our time." pic.twitter.com/kKQzcSOHF5

— ABC News (@ABC) April 21, 2016
And if that wasn't out of this world enough, NASA released an image of a purple-hued nebula to mark Prince's passing.
A purple nebula, in honor of Prince, who passed away today. https://t.co/7buFWWExMw pic.twitter.com/ONQDwSQwVa

— NASA (@NASA) April 21, 2016