TV On The Radio Writing New Stuff But Not Planning New Album
31 July 2013, 14:54 | Updated: 24 August 2017, 15:43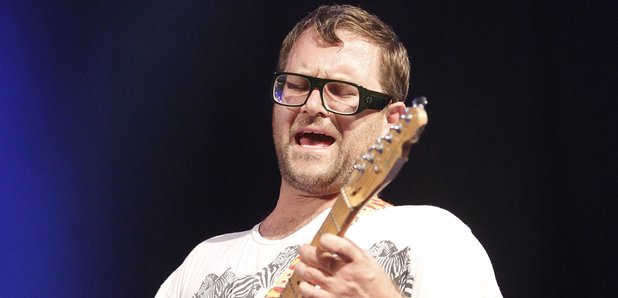 TV On The Radio have returned with a brand new track entitled Mercy.
The track is being released through Dave Sitek from the band's own label Federal Prism and speaking exclusively to Radio X's John Kennedy on X-Posure last night Dave admitted they do have more music on the way.

"I'm not going to go and jinx us but we have been writing some stuff again and we've got that song, we've got another song - Million Miles - which will be coming out end of August."

However he was vague on the subject of if news songs meant an album was in the works.

"Who knows what else we'll get done. It's kind of been loose and that works better.

"When we have the pressure of having to make a whole album - after doing it a bunch of times we were like: 'I wonder what it would be like to not kind of have that kind of plan and just make songs as we feel like doing them'."

The track is their first offering since the sad passing of bassist Gerard Smith who lost his battle against lung cancer in 2011.

Give it a listen:
Dave also told us as well as putting the above stream of the track on Soundcloud they are also going to provide fans with the means to do their own remixes of the new stuff.
"The reason we're putting them up on Soundcloud first is because we're also going to put up all the stems which are basically all the guts of the songs - just the drum track, just the vocal track, just the guitar track, just the bass track - so people can do all the remixes.

"It would be flying blind if we didn't put the track up there."

"I can't wait for the John Kennedy remix"

After a week on Soundcloud the tracks will be available to download on iTunes.